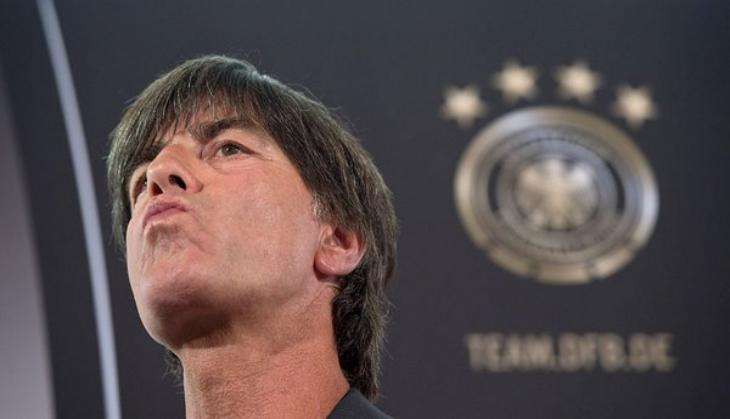 Joachim Low has apologised for his "inappropriate gestures" during Germany's opening Euro 2016 match against Ukraine.
During the match - which Germany won with a score of 2-0 - Low was caught on camera putting his hands down his trousers and sniffing his fingers. The video and images went viral on social media, with many users stepping forward to call him "disgusting".
"I saw the pictures as well and obviously sometimes you do things subconsciously. It happened and I am sorry," Low said, on the eve of Germany's match against Poland.
"It was adrenaline and concentration. I will try to behave differently in the future," he was quoted as saying.
@UEFAEURO @JoachimLow13 @JoachimLow_ Joachim Löw aime sentir ses doigts qui puent Vidéo : https://t.co/TpM8iyyrre pic.twitter.com/Tq14sj496R

— FrenchStory (@Storybuzzzz) June 14, 2016