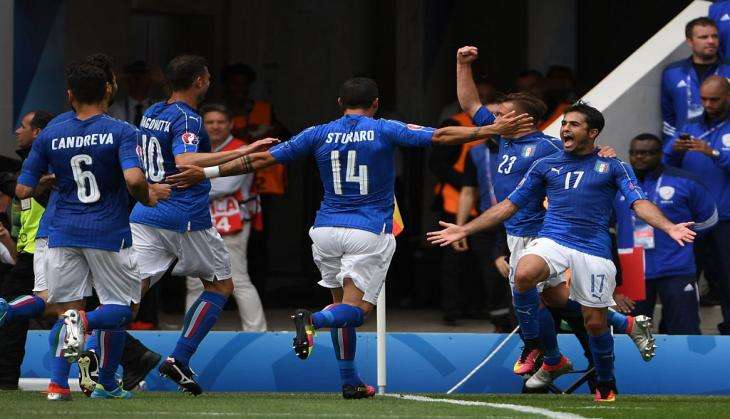 Eder scored the decisive goal in the 88th minute as Italy edged past Sweden 1-0 to progress through to the last 16 of Euro 2016 at the Stadium municipal in Toulouse, France, on Friday.
The Brazil-born striker, who came close to being substituted following a poor first-half display, surged past three players before striking a dazzling shot into the left corner of Andreas Isaksson's net, Sport24 reported.
Italy, who also defeated Belgium 2-0 in their opening game, now top Group E with six points.
Meanwhile, Sweden need to beat Belgium on Wednesday to keep hopes of making it to the knockout phase alive.
--ANI