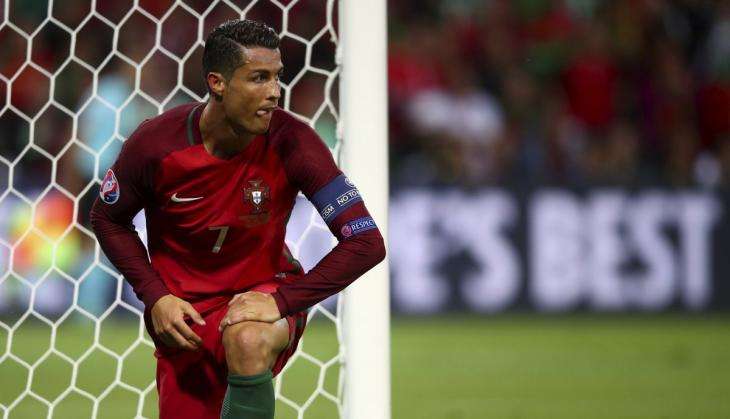 Euro 2016 is underway and how! When Iceland faced the mighty Portugal in the group F match on 14 June, few expected the match to turn out the way it did. While Iceland is a debutant, the team certainly did not play like one.
Iceland's celebrations began when they scored their first ever international goal and held their opponents with a 1-1 draw.
However, Portugal's Cristiano Ronaldo snapped at Iceland - the smallest country to qualify for the European Championship.
"Iceland didn't try anything. They were just defend, defend, defend and playing on the counterattack. It was a lucky night for them. We should have three points but we are OK. I thought they'd won the Euros the way they celebrated at the end. It was unbelievable. When they don't try to play and just defend, defend, defend, this in my opinion shows a small mentality and they are not going to do anything in the competition," Guardian quoted Ronaldo as saying.
However, it remains to be said that Ronaldo's hits and mostly misses were partly responsible for Iceland's putting up a performance to remember. From Ronaldo's glaring miss in the five minutes of the match to heading Nani's cross straight at Iceland goalkeeper Hanner Halldorsson indicated Iceland's good luck.
With Portugal dominating the match in full form, the glory belonged to the hard-working minnows whose compact formations and play stole the show to script history.
"So many things are happening for the first time for Icelandic football. This was our first time on this stage and it was fantastic, it was just like playing at home because our fans were unbelievable and that made us feel better when we were tired towards the end. It is another milestone for Icelandic football," Guardian quoted Iceland's joint coach, Hallgrimsson as saying.