Traffic marks Tollywood superstar Prosenjit Chatterjee's return to Bollywood, a full four years after the 2012 film, Shanghai.
The film, which also features Manoj Bajpai, Jimmy Shergill and Divya Dutta in pivotal roles, addresses the issue of the green corridor.
Traffic is a remake of the critically-acclaimed Malayalam thriller of the same name, something Chatterjee works well in a film of this calibre.
Prosenjit Chatterjee told Catch about the importance of quality content in films. He also got candid about the comparison between the regional film industry and the booming Bollywood industry. The superstar also spoke about his film, Traffic. Excerpts:
How much has Hindi cinema industry changed for you after Shanghai in 2012?
I think there's a change. It's nothing big but what I've observed or what I am liking more about this industry is that a lot of good content-driven films are happening. There are a lot of young directors who're doing some great filmmaking. A bunch of young actors have arrived and much of mainstream cinema in Bollywood today retains the essence of good content. And it is good to see the response that such experimental films are getting.
So did you take up Traffic only because of its content?
No, it's not just that. I knew of the Malayalam original and when it released, I immediately decided to remake it. Not as an actor, but as a filmmaker. I really wanted the film to be remade in Bengali. Meanwhile, the makers approached me for a role in the Hindi remake and I decided to be a part of it. Of course, it has got a great subject. The starcast is beautiful, the treatment they have given to the film is very nice. It is a cult film for the Malayalam film industry. Who would not want to be a part of it?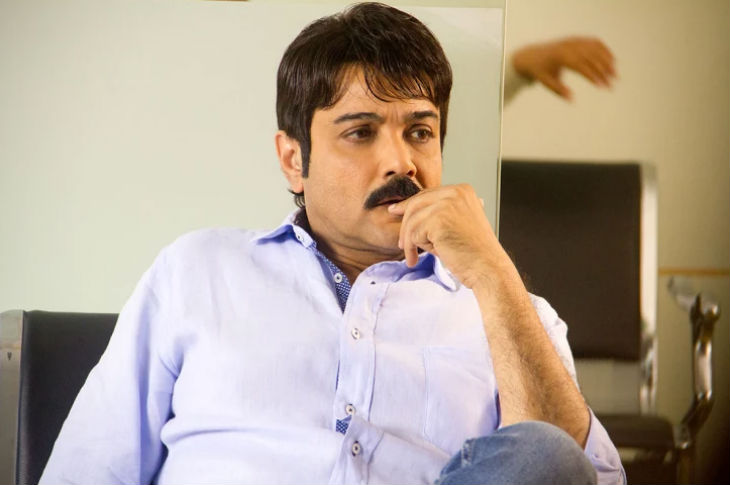 A film still
Is the Bengali remake still on the charts?
No. Now that the film has been remade in Hindi, which has a wider reach than other regional languages, I don't think there is a need to remake it in Bengali. Hindi cinema already has a huge market in Bengal. I genuinely feel that this film will do good in West Bengal.
Do you think content-based films like Traffic require a special promotional strategy to ensure that the film reaches a wider audience?
Of course. It's very important for a film like Traffic to have mass appeal. I remember how they promoted Sonam Kapoor's Neerja. It was a good film and the entire promotional strategy worked in the favour of the film. When we say Box Office success, it doesn't only mean money, but it also means that the film has been seen by many. It means that a wider section of audiences have absorbed the subject that the film endorses.
The argument over content-heavy cinema has always been that while the makers say that they don't make such films because there are no takers, the audience claims that they don't get to watch such films because filmmakers don't make enough of them. What is your take?
I think both the makers and the audiences are responsible for what kind of cinema floats around in the society. In India, if you see, there are films that get huge Box Office openings depending on the star-factor that they have, whether regional or Hindi cinema but are not able to maintain that Box Office success and fail if the word-of-mouth is not good. Fortunately though, over the last few years, people have started appreciating cinema which serves good content, irrespective of its star cast. Neerja, Kapoor & Sons,Nil Battey Sannata are all examples of such films. So, I think there's a need for both the filmmakers and audiences to be more mature and to deliver and encourage good cinema.
Every year, Bollywood sees one film which surprises the audiences, gets good critical views and mints money at the Box Office, irrespective of its budget, cast, promotional strategy and other factors. Do you think Traffic is that film?
I think this film has got a lot of possibility to emerge like that. On my part, I can assure you that if one goes and watch this film, he or she will recommend this to all others. Traffic might not be an instant hit with its opening Box Office business, but as and when more and more people will hear about it, it might eventually turn out to be a good film at the Box Office.
A good film may take time, but it will eventually land up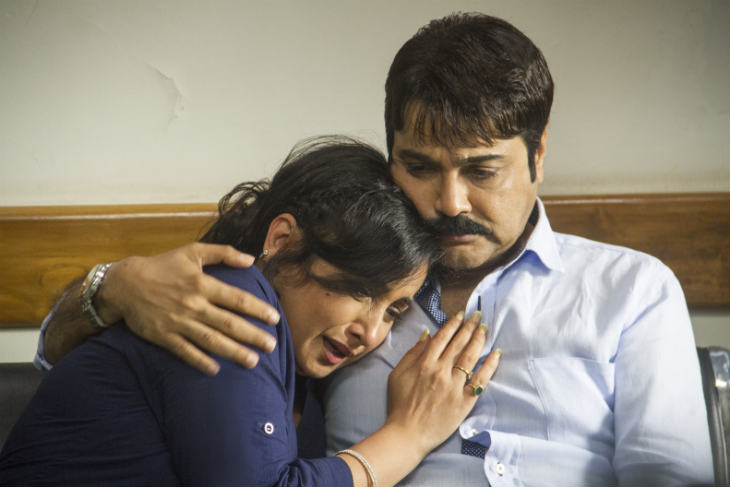 A film still
Do remakes of well-received films work in favour of a film?
Traffic is a remake and not a remake too. We had the same director making the film in Hindi. There are no huge changes in the Hindi version of this film as compared to its original version. It is just 150 minutes of a crucial subject that the film delivers. It is a simple film and the makers haven't changed it to make it like the most of the films produced in Hindi cinema industry.
And remakes happen in every film industry. After big stars like Salman Khan and Aamir Khan have started remaking South Indian cinema, it has definitely become a trend. If a film has a good subject, why not remake it to make its reach wider?
Do you think Manoj Bajpai, Divya Dutta and Jimmy Shergill are underrated in Bollywood?
I have huge respect for Manoj. I know what kind of a tremendous actor he is and we share a fantastic bond. He is one of the reason why I want to change my choices of films from completely mainstream to the ones which serve good content. I also know Divya for a long time. I don't think of them as underrated actors. I think they are the gems in whatever way they are approaching their work. They are the people who inspire others to be actors. Even Sachin Khedekar, who plays very important role in the film is a great actor. He's one of the strongest pillars in Marathi cinema industry.
In a recent interview, you said that you had "shifted your focus to intellectually simulating cinema". What did you mean?
I mean that now I want to, or I have to, come out of those 8-9 years of absolutely hardcore mainstream kind of cinema that I did. I don't deny that cinema, because whatever I am, it's because people loved me in those films. I have some responsibilities being such a popular actor in Bengal film industry and I am glad that I've been able to justify my role. But now, I've left that for my next generation actors. I have now come into that space where I want to endorse good cinema. If people have already started encouraging such kind of good cinema, then why not deliver them more of same? And this is not only in Bengal but everywhere.
Even Marathi cinema is undergoing a great makeover for good. The kind of response, both critical and Box Office that Nana Patekar's Natsamrat got is incredible. Just look at Amitabh Bachchan, who did an out-and-out mainstream film like Deewar a few years ago. Now he is taking up films like Black and Piku.
You are famous for having pulled off 22 films in a year. Do you ever find yourself juggling between quantity and quality?
I had no options back then. I wanted to do work. Most of my films were doing well. I think every actor has that phase. If I may say, Govinda have had such a time as well in Bollywood. He used to do a lot of films in a year. It's not always very calculated. I won't say that I've lost that energy now, but there is a time when you want to do as much of work as possible and that was my time. Now, I am at peace with my position, which is absolutely different from then. I do three films a year and spend a lot of time in all my characters and this is the way how I want approach my work today.
Do you think cinema is still an art form? Or is it all business?
I don't see cinema in any category. For me, it is either good cinema or bad cinema, nothing in between or nothing beyond. Cinema, is creativity for me first and than a business.
Good films always remain good films and bad films remain bad films. But, a good film doesn't always do fabulous business. I remember that Santoshi Maa had faced a Box Office clash withSholay. While Sholay became a cult Box Office hit, the audience took time to accept Santoshi Maa and it became big hit as well. Now how do you calculate which was the bigger film? You can only say that people loved both the films, watched them, talked about them.