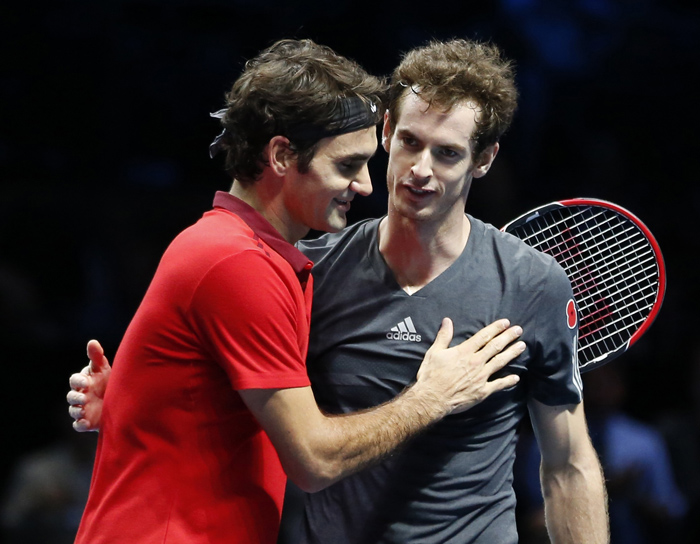 The world will be watching the second semi-finals between Roger Federer and Andy Murray, more keenly than the first - Richard Gasquet and Novak Djokovic. The class of tennis between these two giants is a repeat of the 2012 final, which Federer won, the last of his seven titles at Wimbledon. Although in the Olympics gold medal match, in the same year, Murray came out on top.
Head-to-head
Federer and Murray have played each other 23 times in the past and Federer has the slight edge with 12 wins. On grass though, they are tied at 1 apiece. In the Grand Slams, Federer has a 4-1 advantage over Murray.
In their last meeting, at the World Tour Finals in London in 2012, Murray lost by an embarrassing score line, 6-0, 6-1 against Federer. Federer has won the last three meetings between the two and hasn't lost to Murray since the Australian Open at the start of 2013.
In the tournament so far, Federer has only dropped one set whereas Murray has dropped two.
Who will win?
For Federer, it's the hunger to win an unprecedented 18th Grand Slam title. For Murray, all the British hopes depend on him. A nation hungry for another Grand Slam on home soil will be watching avidly.
Federer has been unstoppable so far in the tournament, but with a prolific returner in Murray, this will be his first real challenge. Murray will be further aided by legendary tennis star Jonas Bjorkman, a great returner of serve himself, along with his coach Mauresomo. The difference in Murray's game has been staggering compared to last year's Wimbledon tournament when he crashed out to Grigor Dimitrov in the quarterfinals.
Federer at 33, has achieved a lot more than Murray who is five years younger. Federer has 17 Grand Slams compared to Murray's 2. Federer also has 86 singles titles, while Murray has only 34. The one place where Murray wins is in Twitter followers. He has 3.15 million followers compared to Federer's 3.07 million. Even though that's not enough, but with the crowd overwhelmingly for Murray, it might just be a difficult night for Federer.