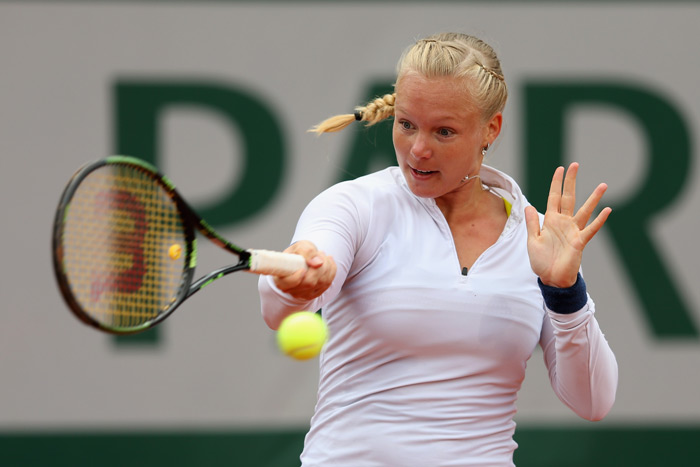 The final session match on 2 September on the Arthur Ashe Stadium between World No 1 Serena Williams and a relative unknown Dutch player, Kiki Bertens will be the one to look out for.
Will Williams streamroll her opponent as always, or can we expect a tight three set upset from this up and coming talent?
Everyone already knows American tennis sensation Serena Williams, who is looking for more records every time she steps foot on the court. The question is, have you heard of Kiki Bertens? The answer is almost always a no, no matter who you ask. Even most tennis enthusiasts would not know who she is. For Williams, this is just a routine Round 2 Grand Slam match, but for Bertens, it is the match of her life.
This of course, begs the obvious question: who indeed is Kiki Bertens?
Born on 10 December, 1991, she is currently 23-years of age.
Born in Wateringen, Netherlands
6 feet tall.
Started playing tennis at the age of 6.
Currently ranked at 114 in the world.
Right-handed with a two-handed backhand.
She has 1 WTA title to her credit.
Highest ranking has been No. 41 back on 15 Apri, 2013.
Her best performance in the US Open has been a second round appearance.
Turned pro in 2009.
She went through the qualifying to make it to the main draw.
First career meeting against Williams.
She has 45-57 singles record.
Her idol while growing up was Belgian sensation Kim Clijsters
Her interests are music, reading, shopping and seeing friends
Her favorite surfaces are hard and clay.
She's been a part of the Dutch Fed Cup team.