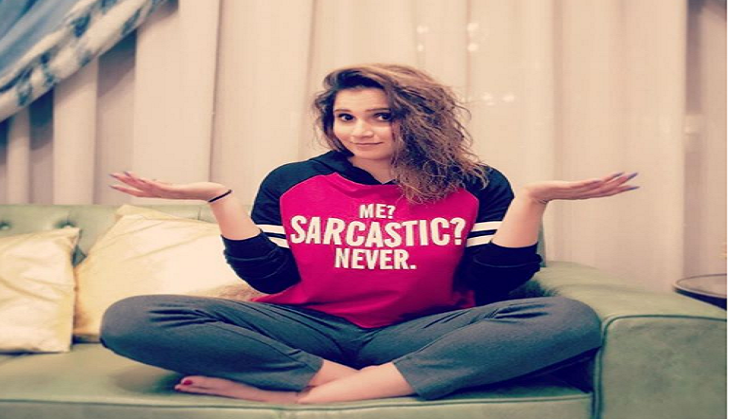 India has got a Tennis star in the form of Sania Mirza. Think of a tennis racket and Sania will be the name in your head. She has always made the country proud and became a global sportsperson who is always counted in the list of peoples who have made the country proud through their work. She got married to Pakistani cricketer Shoaib Malik on April 12, 2010 that made her fans both happy and sad.
A few days back, a good news started doing rounds on the internet that talked about the pregnancy of the tennis player. It was being said that Mirza was pregnant with her first baby with Malik. She, later took to her social media account to share the good news in an interactive wayby sharing a pictures with a caption that read, "#BabyMirzaMalik"
Check out the picture here:
ALSO READ: Sania Mirza's reaction when someone called her husband Shoaib Malik 'Buddha' is epic
Well, now Sania's pictures are going viral on the internet in which she can be seen with a baby bump and a pregnancy glow on her face and seriously we loved the way she looked. These pictures were captured by the shutterbugs when she returned from a trip to Dubai.
ALSO READ: Tennis star Sania Mirza is pregnant; husband Shoaib Malik announces the news in the most adorable way
Talking about her baby's unique surname, she said that it was pre-decided between her and Shoaib that whenever they will have a child, the surname that they will use will be of both of them. She said, "Today I will tell you a secret. My husband and I have spoken about it and we have decided that whenever we have a child, the child will have Mirza Malik as a surname and not just Malik. So that's where we stand as a family including my husband. He actually wants a daughter."
She was also asked about playing Tennis again for which she said that her goal is to make a comeback but right now she wants to focus on her baby who is her priority now. She said, Of course, my kid is very important in my life right now, but after that, I would like to come back to playing because it's an example I'd like to set for my kid as well that you don't give up on your dreams just because you're pregnant."
We are super excited about Sania and Shoaib's baby! What about you?
ALSO READ: Here's what Sania Mirza, Shoaib Malik's first baby surname will be; is good news on the way?