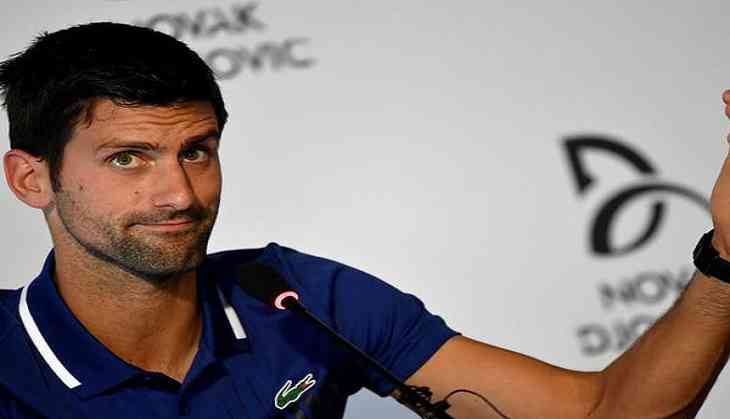 12-time Grand Slam champion Novak Djokovic, will be out of world' top 10 tennis players for the first time in more than a decade in the coming week.
Argentinean del Potro's win over Robin Haase in the Paris Masters third round confirmed that former world number one will not be named among top ten for the first time since March 2007.
The Serbian's elbow injury had restricted him from playing since Wimbledon in July.
While like Roger Federer and Rafael Nadal are achieving new heights in their career, 30-year-old Djokovic is struggling with his form due to fitness.
The Serbian has not won a Grand Slam since the French Open in 2016.
Djokovic is expected to make his return at the exhibition World Tennis Championship at Abu Dhabi in December.
-ANI