Rohan Raj
| Updated on: 14 February 2017, 5:39 IST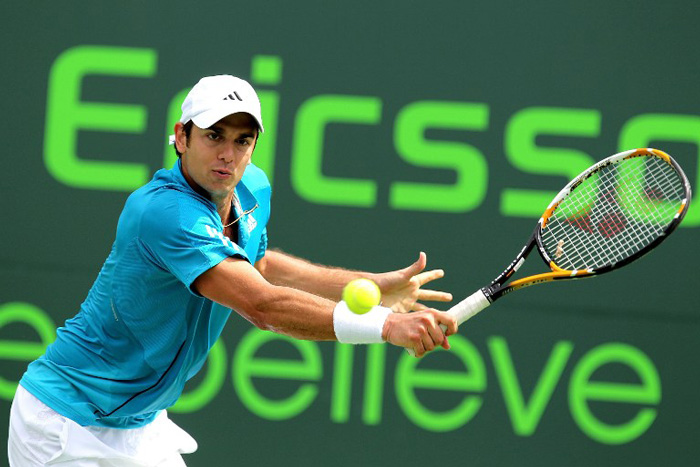 Tennis is a demanding sport that has, over the years, compelled champions to justify their top ranks every time they walk out on the court. While on the one hand, proven stars combat the pressure, on the other, rookies get a taste of glory rather early in their career.
The 2002 Wimbledon championship proved to be the springboard for the long-forgotten Mario Ancic. The lanky Croatian made a stunning Grand Slam debut at the All England Club after pulling off a major upset against the tournament favourite and seventeen-time champion, Roger Federer.
The 6-foot-5-inch player inflicted a first round 6-3, 7-6(2), 6-3 defeat on the Swiss ace in just under two hours. The victory made Ancic an overnight star with the media calling him a successor of the famous Goran Ivanisevic.
For someone who made such a stellar debut, Ancic couldn't live up to the hype. Five years after injury and illness forced his retirement, the Croat has swapped his tennis whites for a suit as he begins a new chapter in his life as an investment banker on the famous Wall Street.
This is the story of a tennis player whose life might have turned upside down, but it didn't deter him from striding ahead, in a positive manner.
Rise of a star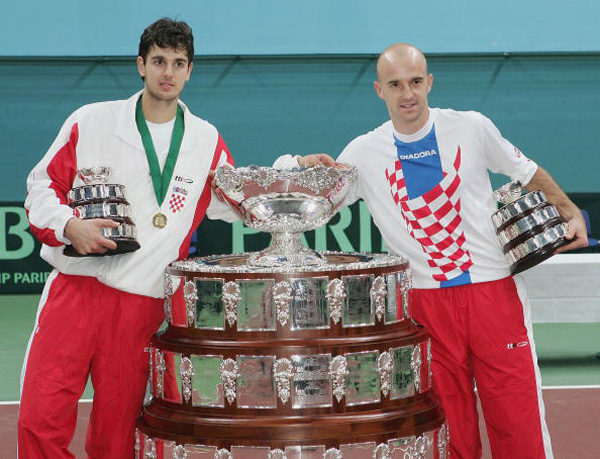 After clinching the no. 1 spot in junior world-rankings, Ancic surprised everyone with a stunning first-round win over Federer during the 2002 Wimbledon championship. In the process, he became the first teenager to win on his Wimbledon debut on Center Court since Bjorn Borg triumphed in 1973.
After crashing out of the Wimbledon in the very next round, the big-serving Croatian won the 2003 Challenger tournament with a crushing win over Rafael Nadal in the final. Ancic notched up his best-ever Grand Slam result, reaching the semifinals of the 2004 Wimbledon championship.
In 2004, he teamed up with Ivan Ljubicic and represented Croatia at the 2004 Summer Olympics where the duo finished with a bronze medal. Ancic, who was ball boy of the Davis Cup team in 1996, saw his childhood dream come true after he won the tournament with Croatia in 2005.
In 2006, Ancic continued to prove his mettle and earned his career-best no. 7 singles rank.
Fall from grace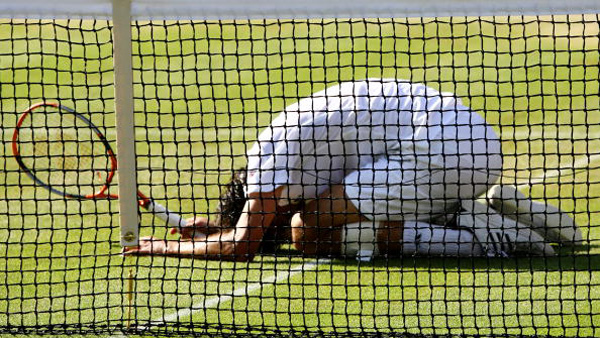 Ancic was not really a class apart, but his zeal to work hard and improve his game made him worthy of being in the top 10. Unfortunately, his career witnessed a crucial blow after he was diagnosed with mononucleosis and had to retire in the first round of the Open 13 tournament in 2007.
After being bed-ridden for 10 weeks and missing six months from the Tour, Ancic's first big result came at the Madrid Masters where he reached the quarterfinals. The year 2007 saw him drop 74 places, from no. 9 to no. 83 in singles rankings.
Mononucleosis, otherwise known as glandular fever, also led to thyroid abnormalities and heart issues for him. The clincher was his immune system, which was severely affected. The same problems had also forced Petra Kvitova and Robin Soderling to retire in 2015.
However, despite his health problems, Ancic tapped into secret reserves of strength and determination to keep going when he made a comeback in 2008, reaching the quarterfinals at Wimbledon. Sadly, a further two years on tour, mononucleosis returned and the prospect of back surgery forced Ancic to take the tough decision to retire.
Journey to Wall Street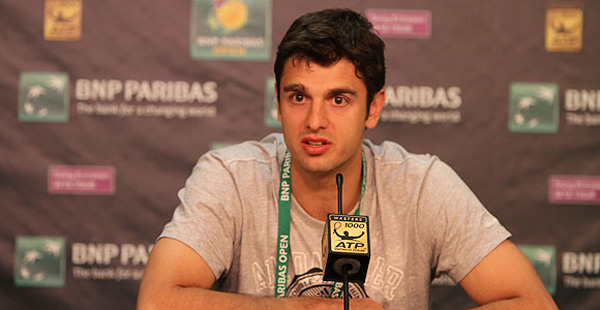 After graduating as a law student from the University of Split in 2008, Ancic spent several months at Harvard Law School completing his research project on the legal aspects of doping in tennis.
Following his experience at Harvard Law, Ancic decided to pursue a master's degree and enrolled at the Columbia Law School in 2012. His expertise in corporate law enabled his appointment in the legal department of the National Basketball Association (NBA) in 2013.
The Croatian is currently working in New York as a full-time investment banker with Credit Suisse, a Switzerland-based multinational financial services holding company.
For an individual who had to make amends with the agony of ending an illustrious tennis career midway, Ancic has turned out to be a real inspiration for everyone.