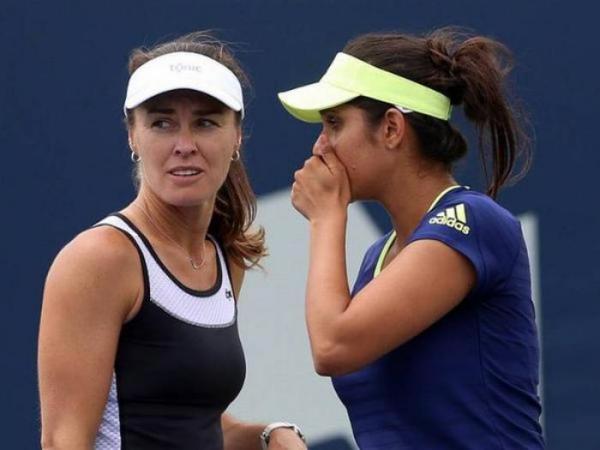 The UK-based British Broadcasting Company (BBC) appears to be suffering from a bout of colonial hangover. While it may seem like we are jumping the gun here, this is the second time a faction of the news giant has chosen to ignore Indian tennis ace Sania Mirza while announcing the Women Doubles win for her and her Swiss partner Martina Hingis.
As a Hindi saying goes, Taali ek haath se nahi bajti (and no, we don't feel the need to translate that). Similarly, a doubles game cannot be played by just one person. But not according to the BBC.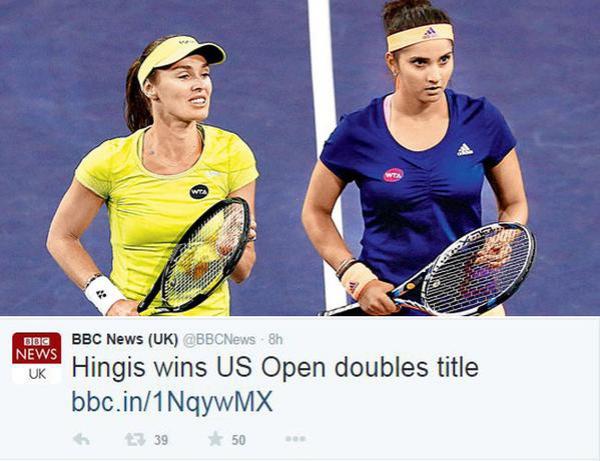 Sania Mirza, who doesn't just happen to be World no 1 at Women's Doubles, was earlier left out by BBC India back in July, when she won the Wimbledon final alongside Hingis. The Twitter handle received harsh criticism for not acknowledging Mirza's name back then.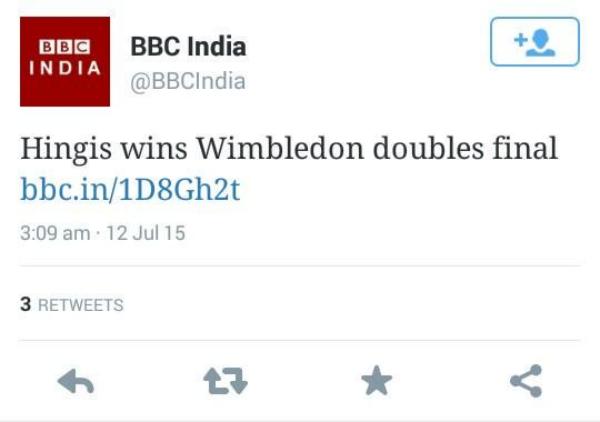 But not much has changed since then, as BBC UK chose to write Hingis' name alone in their tweet about the pair's US Open win. There's a lot more room in those 140 characters though, BBC.
Not only is this constant evasion of Sania Mirza's name insulting to the player's achievements, but it is also ridiculous for a team player like Martina Hingis to receive all the laurels alone, for we are certain she can do without the negative publicity.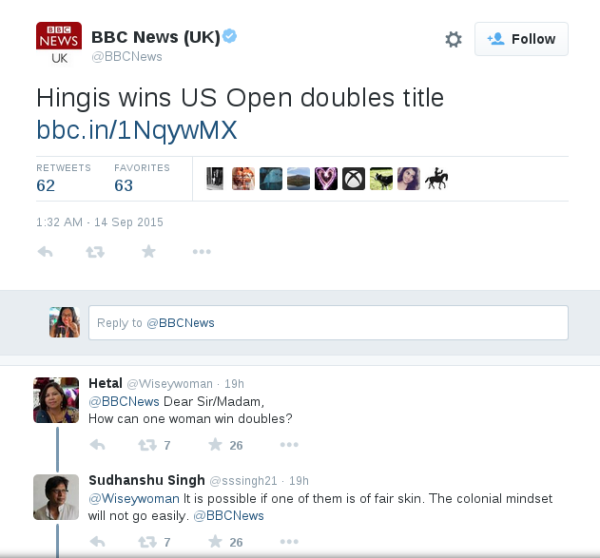 While the announcement in itself is downright shoddy, I would reserve my comments on the extent of bad journalism here. And of course, the shock value doubles when it comes from a reputed company like the BBC.