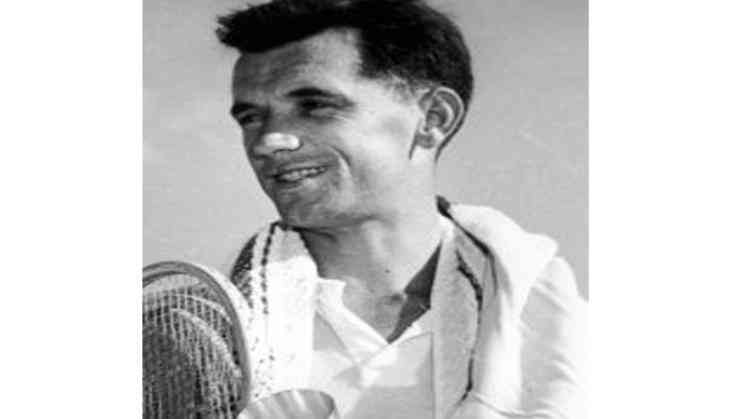 Australian tennis great Mervyn Rose, who went on to coach greats Margaret Court and Billie Jean King, has passed away, tennis officials announced on Tuesday. He was 87.
Rose won the Australian Open and French Open along with five Grand Slam doubles titles in his illustrious career.
"The tennis family is mourning the passing of seven-time Grand Slam champion Mervyn Rose and our thoughts are with his family and friends," Tennis Australia was quoted as saying by Sport24.
"Rosie", who made his Grand Slam championship debut in 1949, was often at odds with Australian Lawn Tennis Association officials for his unorthodox, irreverent and rebellious ways.
Overall, the Australian won seven Grand Slam championship singles, doubles and mixed doubles trophies.
At the age of 24, he won his first major singles title at the 1954 Australian Championships, avenging his 1953 final loss to Rosewall in the semi-finals en route to beating his long-time doubles partner Rex Hartwig.
Four years later, he went on to win at Roland Garros, overcoming Chile's Luis Ayala in the final.
Rose also won the singles championships of Canada (1953), Germany (1957) and Italy (1958), the latter being a 5-7, 8-6, 6-4, 1-6, 6-2 victory [at the Internazionali BNL d'Italia in Rome] over Iocal hero Nicola Pietrangeli, which he cited as his best performance.
After drawing curtains on his playing career, he switched to coaching and worked with some of the greats including Court, King and Arantxa Sanchez-Vicario.
In 2001, Rose was inducted into the International Tennis Hall of Fame and the Australian Tennis Hall of Fame a year later. In 2006, he was awarded the Member of the Order of Australia for his service to tennis.
He also played Davis Cup between 1950-54 and 1957, and was part of the championship victories over the United States in 1951 and 1957.
-ANI