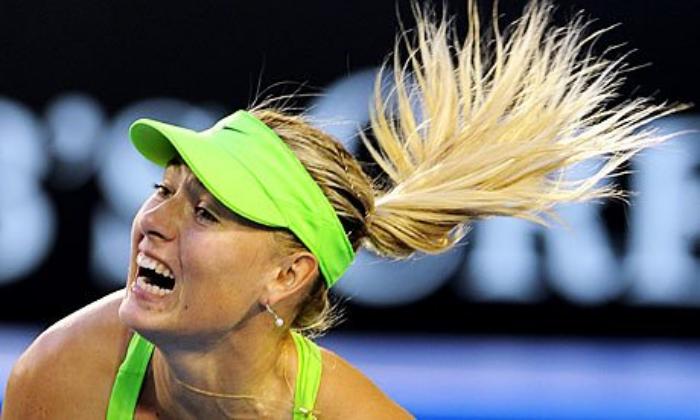 Maria Sharapova is a tennis legend. From occupying the world no 1 ranking in women's tennis to being the highest paid female athlete in the world for 11 years running, Sharapova's name is sure to go down in the annals of world sport.
She is also a media magnet, as shutterbugs seem to follow her everywhere and interviewers can't get enough of her effortless charm. But owing to all that extra attention (along with a little help on her part), Sharapova has courted controversy on more than one occasion.
And with her being provisionally banned for the use of the substance Meldonium, we take a look at the latest controversy, and 4 other occasions when Sharapova found herself in the eye of the storm.
Let's face it, almost all tennis players grunt. They grunt while serving, they grunt while stretching every sinew to reach a ball that looked unlikely to be returned, and they grunt in disappointment when they lose a point.
But few do it with the guttural ferocity of Maria Sharapova, and on such a consistent staccato basis.
So much so that her opponents have gone on record to complain about how annoying it gets for them while playing her. In 2012, World no 8 Agnieszka Radwanska spoke out against it at the Australian Open.
"About Maria, I mean, what can I say? For sure that is pretty annoying and it's just too loud."
The WTA then issued a statement where it said that it was looking into the issue:
"We are currently in the process of exploring how to reduce excessive grunting, especially for younger players just starting out, without adversely affecting players who have developed their game under the current training, rules and procedures."
02
Objectification by Channel 7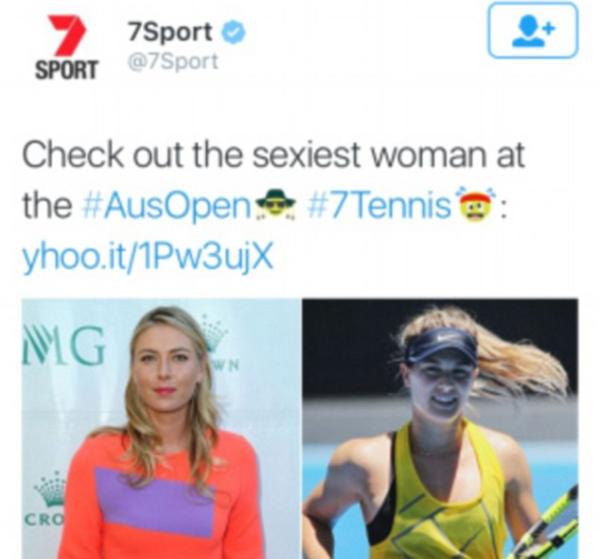 The official broadcaster of the Australian Open earlier this year, Channel 7 posted a tweet and a news story about the 'sexiest woman at the Australian Open', along with a photo of Sharapova.
The tweet was swiftly deleted but the damage was already done. Legions of fans and casual spectators of the sport jumped to Sharapova's support against the blatant act of objectification. What made it worse was that it came from the official broadcaster of the tournament.
03
Who is Sachin Tendulkar?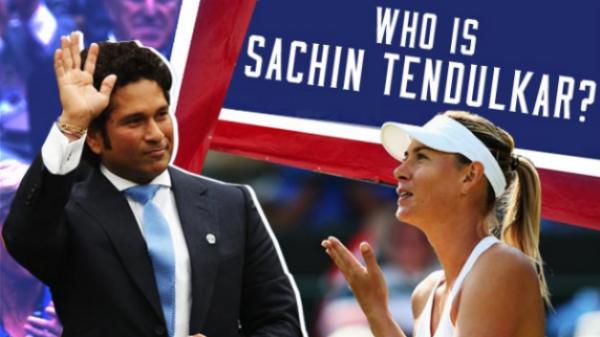 After Sharapova's defeat at Wimbledon in 2014, she was told that the cricket legend was among the crowd that day. Sharapova had admitted then that she did not know who Sachin Tendulkar was.
That was the cue that Indians needed to mercilessly troll Sharapova across social media, as all hell broke loose. #whoismariasharapova started trending worldwide on Twitter, as people questioned how Sharapova could be ignorant of the existence of the 'god of cricket'. Here are some of the particularly harsh reactions: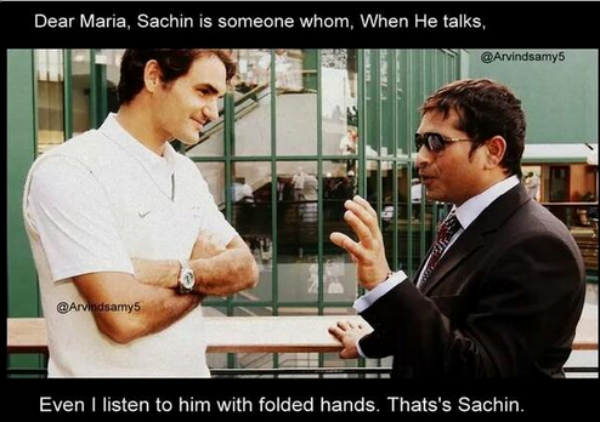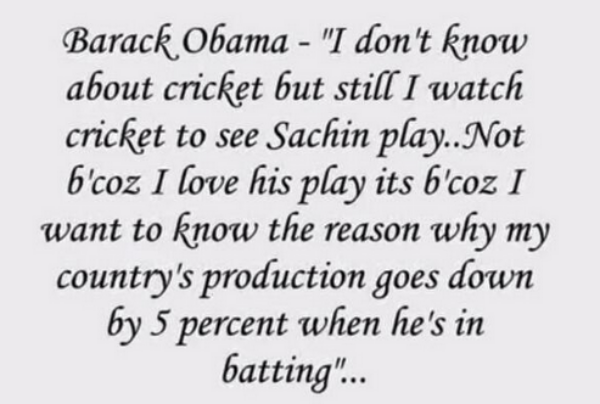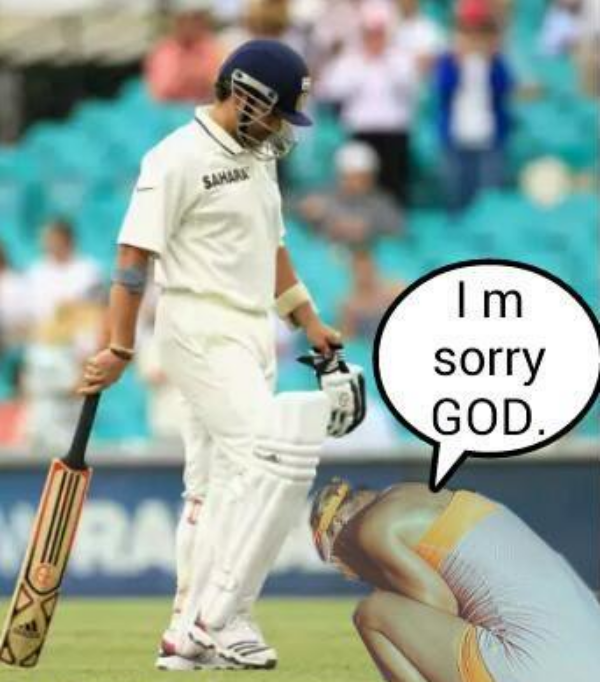 04
Accusations of being 'unsporting'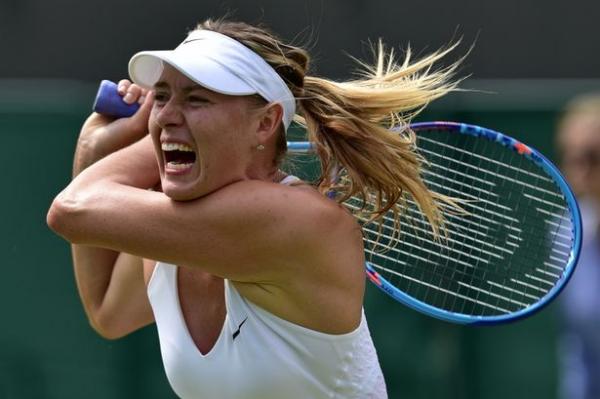 In Sharapova's quarter final win at Wimbledon last year, her opponent Coco Vandeweghe accused the American of unsporting behaviour. She said Shrapova was moving around too much every time she tried to serve - something not ethically accepted in tennis.
Vandeweghe said,
"She was moving around in the middle of my motion on my second serve. That's why I spoke to the umpire. She said she didn't believe she was doing it during the motion. I strongly disagreed. Towards the later end of the second set, I said if she has a problem speaking to Maria, if she's too scared to do it, I had no problem speaking to her.What I experienced, what I felt from her moving around in between my serving motion was not sportsmanlike, in my opinion. I try to play as fair as I can."
However, what was even more surprising was Sharapova's response:
"It is what it is and I am not going to argue against her words"
Sharapova was roundly criticised for her ways as the win put her into the semi-final of the tournament.
And now, Sharapova has been provisionally suspended after testing positive for a banned substance at the Australian Open. She has been using endurance-boosting Mildronate since 2006 for health issues.
Coincidentally, the substance was added to the banned list 18 days before the Australian open this year. Maria Sharapova has admitted receiving the correspondence explaining the same, but she "didn't read" the letter.
According to reports, The International Tennis Federation said, Sharapova, a five-time Grand Slam champion, is provisionally suspended from March 12th pending further action.
Sharapova provided the anti-doping sample in question on 26 January, the day she lost to Serena Williams in the Australian Open quarter-finals.