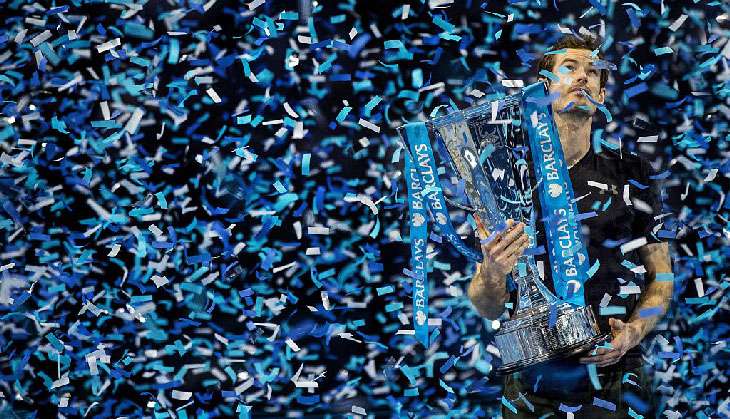 AlexBroadway/Anadolu Agency/Getty Images
6-3, 6-4 and it was game, set and match for Andy Murray as he cruised past Novak Djokovic to walk into 2017 as the world number one.
The 29-year-old Brit lifted his ATP world tour finals cup after traversing a long and difficult journey peppered with skillful opponents and intense training.
"Now that I've got there, I obviously would be motivated to try and stay in that position," Murray was quoted as saying after his win.
Murray is the 26th man to reach the top of the men's standings since the system began in 1973. Before the 2016 ATP tour finals, he reached the ATP finals twice. At his first ATP Tour final, in September 2005, he lost to then-invincible Roger Federer.
He won his maiden ATP Tour title in February 2006. His victory over the then hot-shots of the game - Andy Roddick and Lleyton Hewitt - helped him break into the top 50 of the world rankings.
Murray got his first major break with the US Open junior title in September 2004 - a feat which cemented his place in Britain's tennis team. In April 2007, he broke into the top 10 for the first time after reaching the semi-finals of the Masters events in Indian Wells and Miami. However, he lost the semi-final to Novak Djokovic. The defeat would go on to give Murray a few sleepless nights as it marked Djokovic's seemingly unstoppable rise to the top.
Throughout 2016, he reached the finals and semis of major tournaments but lost a majority of them to his rival, Djokovic. Murray won the US Open 2012 by pipping Djokovic in five sets.