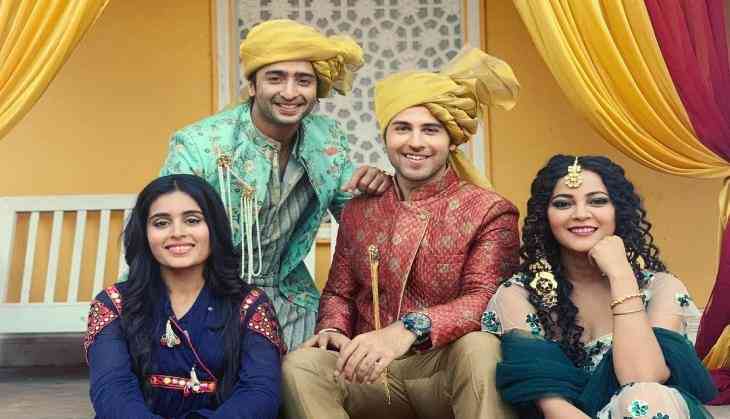 Yeh Rishtey Hain Pyaar Ke
Yeh Rishtey Hain Pyaar Ke featuring Shaheer Sheikh and Rhea Sharma is riding high on its success as the show is not just being loved by everyone but is also toppling the chart. Viewers are liking Abir and Mishti's chemistry and are also liking the plot as it is very fresh and young. In the previous episode we saw Mishti exposing Ved in front of Abir, she tells that she saw Ved getting married to some other girl in temple same day.
Later, when Mishti and Kuhu tell this to Ketki's mother Meenakshi she demands proof and when Mishti denies of having any proof Meenakshi drag both the sisters in the room and locks them as they might spoil the wedding of her daughter Ketki. In the upcoming episode, we will see Mishti manages to sneak out from the room and then just to expose Ved she disguises as a man and steals his phone. Mishti calls her wife and manages to convince her to come at the wedding and expose her husband Ved.
As soon as the truth will come out we will see Abir beating Ved blue-black in fact we will see Meenakshi slapping Ved. But apart from all these fans will be left awe-struck when Abir stands by Mishti and assures her that he trust her. After all this, we will see Abir pacifying Ketki.
As this show is moving ahead with the track fans are hoping that soon Abir and Mishti come together or there is some news of them coming together. Hope fans get to witness there love soon.
Also Read-
Remember Kasish aka Aamna Sharif from Kahiin Toh Hoga? Her drastic transformation into a diva