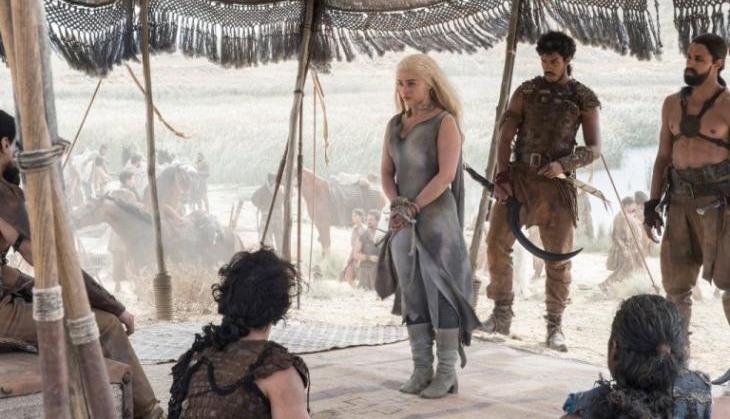 If you're not yet excited that Game of Thrones, Season 6 is premiering on 26 April, which is just five days away, then you've truly got nerves of steel. The GoT-fandom, in the meantime, is counting hours and reading fan-theories by the dozen. 
This 'mega trailer' - otherwise known as stitching all the teasers and trailers released by HBO for season 6 together - makes you sort of feel annoyed that the production house couldn't have done this in the first place? The epic reluctance on the part of the makers to give the public more to chew on is exasperating, to say the least.
The trailer brings everything together - Snow's dead body, to Dany's capture and the subsequent physical harassment at the hands of the Dothraki to the war that Cersei's egging on in King's Landing. A lot is happening in Westeros and beyond; winter is coming and with it come the dead. Most importantly, the show itself is coming back for the first time with almost everyone in the blind - no more books to act as a crutch.
Arya, Sansa, Tyrion, Dany, Cersei, a dead Jon Snow, a standing Bran and the Night's King - the fates of many get interlinked this season.
Watch:
--
Edited by Aishwarya Yerra