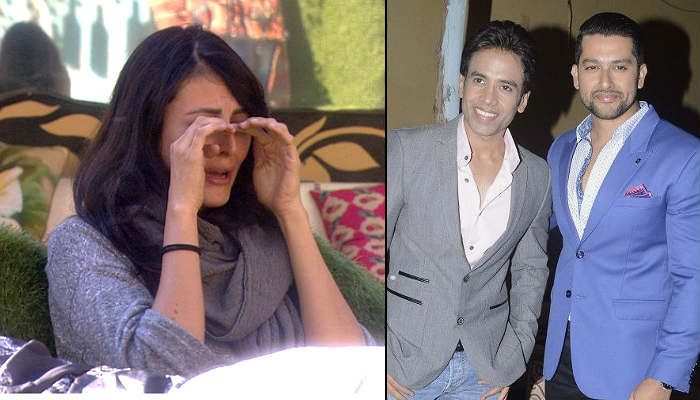 Mandana Karimi may have annoyed everybody in the Bigg Boss house. She has ticked off the other contestants by being racist, fiercely competitive and unfriendly. Some of the housemates say Mandana doesn't deserve any friends. But her Kyaa Kool Hain Hum 3 co-stars have only good things to say about the Iranian stunner.
Both Tusshar Kapoor and Aftab Shivdasani, the leading men of Balaji Motion Pictures upcoming Kyaa Kool Hain Hum 3 recently opened up on Bigg Boss 9 and Mandana Karimi. Here's what they said:
Also read: Bigg Boss Double Trouble: Why has Mandana Karimi become the most arrogant contestant in the show?
On Mandana Karimi's personality
Tusshar Kapoor: Mandana is like a child. She easily gives up on the tasks on BB9. On the sets we treated her like a newcomer. She would get hurt easily. But with Mandana, what you see is what you get.
Aftab Shivdasani: She is a nice, hardworking girl and very straight-forward to work with. Mandana has done a very good job in KKHH3 and I'm sure she will be liked when people see her work in the film.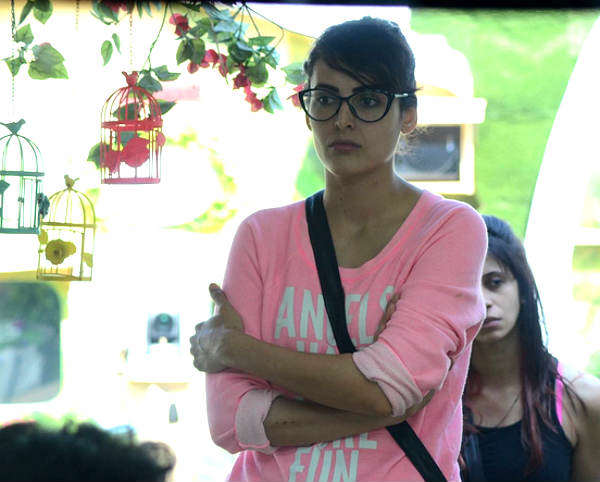 On her performance in Bigg Boss 9
Tusshar Kapoor: Initially, on the show, she was a little cranky but I feel now she has really come into her own. She has matured, calmed down, doesn't raise her voice, is quieter and is getting better at sorting it out with people
Aftab Shivdasani: I have been watching BB9 and she is a no-nonsense kind of person. I think that's what's working for her inside the house.
Also read: Kyaa Kool Hain Hum 3 controversy: Why is Sooraj Barjatya upset with Balaji Motion Pictures?
On her relationship with the other contestants
Tusshar Kapoor: I think what's happening to her in the BB9 house is unfair. Ganging up against one woman isn't cool! They are just finding reasons for her to react to and blame her.
Aftab Shivdasani: I think some people in the house are being too rude and aggressive with her. Perhaps they don't like her straight-forward approach and want to put her down without realising that instead she is being liked more by the general public.
Also read: Bigg Boss 9 Double Trouble: Here's why Mandana Karimi might just win the show