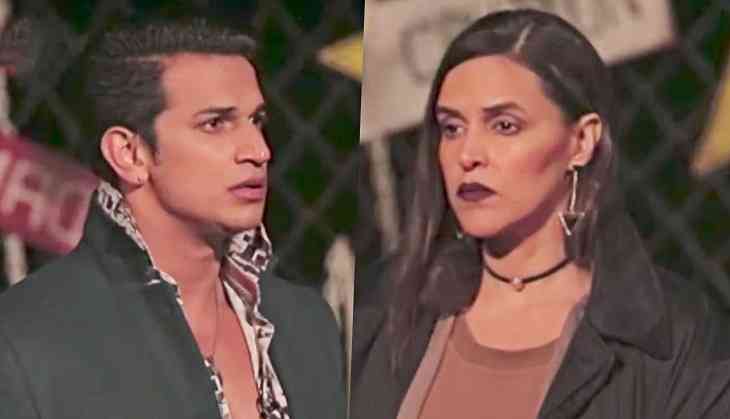 The popular MTV reality show Roadies Real Heroes has been going on really strong ever since its inception. The show that has ringmaster Ranvijay Singha along with gang-leaders such as Prince Narula, Nikhil Chinapa, Neha Dhupia, Sandeep Singh and Raftaar etc. The show is popular for fights, arguments and tasks and yet a new brawl between the gang-leaders will take place in the upcoming episodes of the show.
A dramatic turn of events will take place in the show when the relation between the gang-leaders will turn sour. All of it will begin when Ranvijay will ask the gang leaders to convince Sohail about chosing which contestant's immunity should be chosen. The fight began when Neha started taunting Prince who she thinks is forming an alliance with Nikhil and that also led to a difference of opinion between everyone.
ALSO READ: Roadies Real Heroes: Ranvijay Singha to Prince Narula, these 7 contestants became popular post the MTV show
Roadies Real Heroes
Taunting Sohail and directing towards Prince and Nikhil, Neha said, "Koi faayda nahi hota hai pehle bolne ka, yeh log apne aap hi decide karke aa jaate sab kuch, do baar meine chitthi faad kar uska naam likha, but koi baat nahi, ziddi mein bhi hu, jab waqt aayega tab mein bhi zidd par atak jaaungi."
Prince went into a heated argument with her and said that if Neha would have really wanted him in her team, she would have called him a long time back. He said, "Agar Neha ko aapki zarurat thi, toh who pehle bhi aapko le sakti thi, unke pass option tha."
ALSO READ: Bigg Boss 13: Surprise! Not only Salman Khan but this actress will also host the reality show this time!
Later this incident, the gang-leaders got divided where Raftaar and Sandeep like before took Neha's side. Neha and Prince started blaming each other for making an alliance later which all the gang-leaders lost their cool on Tarun and Tara who got manipulated by Prince and started favouring him rather than their respective leaders.
ALSO READ: Bigg Boss 13: The first contestant of Salman Khan's show is...
What will happen next in the equation of the leaders when the competition will get intense, will only be revealed in the upcoming episodes. Till then, keep reading us for more updates!