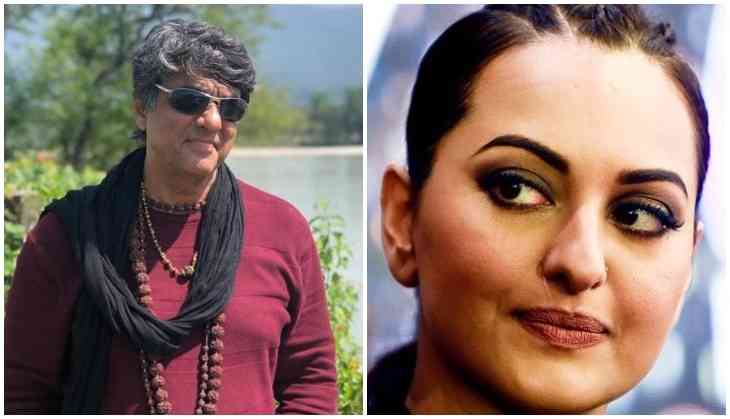 Mukesh Khanna taunts Sonakshi Sinha
Shaktiman actor Mukesh Khanna is hitting the headlines since his both the shows came back on the TV namely Mahabharat and Shaktiman. The Actor-Produced is widely loved as Shaktiman where he played the role of super-hero, every 90s kid is going berserk as soon as the show returned to Doordarshan.
However this time the actor is hitting the headlines for taunting Bollywood actress Sonakshi Sinha. Yes, recently during an interview Mukesh was asked on his views of re-telecasting mythological shows Ramayan and Mahabharat (essayed the role of Bhishmapitamah), to this he said that reruns of these shows will help people like Sonakshi who don't know about the Hindu mythology.
Also Read: Re-telecast of Ramayan breaks all record; garners 170 million viewers
Well, those who don't know then let us tell you that recently during KBC, Sonakshi was asked a question from Ramayan that for whom did lord Hanuman brought Sanjeevani. To this, the Dabangg actress was unable to answer and since then she's being getting mocked by millions of Indians.
Mukesh further continued that a video was also going where few boys were asked whose Mama was Kans and they got scared to answer and in haze said Duryodhan while others said something else. He also stated that today's daily soap has polluted the minds of viewers and this generation is too much exposure to other things such as saas-bahu sagas, TikTok, western culture and all these things have diverted them from Indian roots.
Also Read: TV Czarina Ekta Kapoor sacrifices 1 year salary of 2.5 crores to help employees at Balaji Telefilms
He concluded his statement by saying that the reruns will reboot their minds and will tell them that the things they have been watching in films, in saas-bahu sagas are not Indian culture. Ramayan, Mahabharat will take them back to the Indian roots.
Also Read: Shah Rukh Khan has perfect reply for CM Arvind Kejriwal who thanked actor for generous contribution