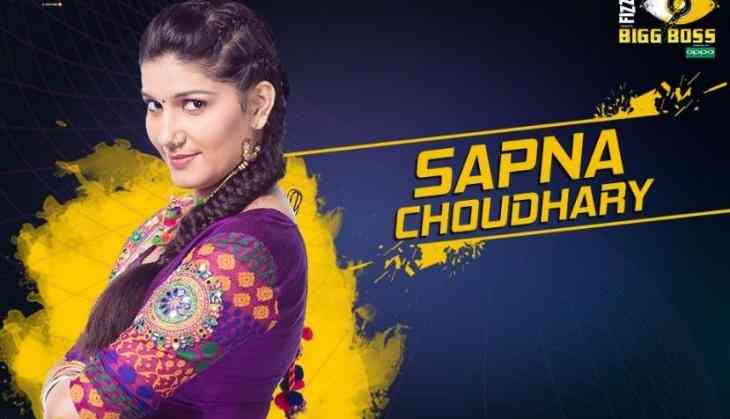 Meet Bigg Boss contestant Sapna Chaudhary who emerged as Haryana's dancing star
Haryanvi dancer and singer Sapna Chaudhary is in the limelight for participating in the controversial reality show 'Bigg Boss'. Sapna was born on 25th September 1990 in a middle-class family of Najafgarh, Delhi. Sapna's father, who used to work in a private company in Rohtak, passed away in 2008.
At the age of 18, Sapna took the responsibility of her family including her mother Neelam Chaudhary following the demise of her father.
In just 9 years of her career, she became famous in most part of north India and also helped her family. Her dance videos are available on YouTube. Her song Solid Body is one of the most famous Haryanvi songs on YouTube. The song is still played at parties with enthusiasm.
The dancing star Sapna tried to commit suicide once
On 17th February, Sapna Chaudhary performed in a programme in Gurgaon and Dalit leader raised questions on her dance. Sapna sang a song 'Bigdaya' in that performance and some SC leaders said that Sapna insulted them by allegedly terming the people of the community as 'Bawla'.
After this Sapna tried to attempt suicide on 4th September 2016 by consuming poison and due to this, she was admitted to the hospital for a long time. Let me tell you that before attempting suicide Sapna even wrote a Suicide letter which later went viral on social media.
As of now when Sapna is in the Bigg Boss, we will get a lot to hear about Sapna.