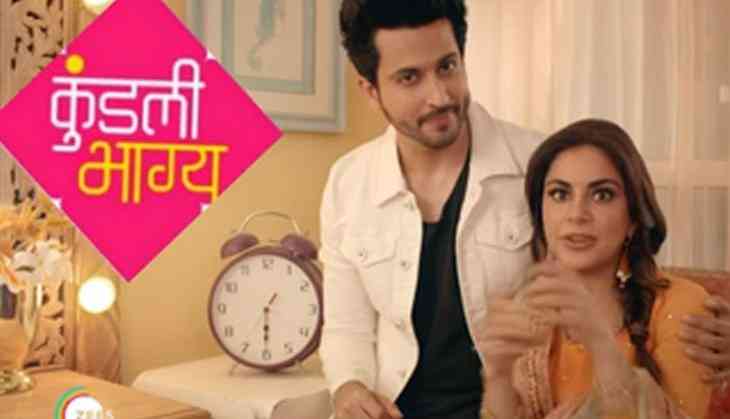 In the latest episode of Kundali Bhagya, we witnessed lots of twists and turns in the story. We saw Sanjana insulting Shristi for breaking Rishabh and Sherlyn's marriage. However, Kareena comes to Shristi's rescue and asks Sanjana to calm down. Where on the other hand we saw Prithvi and Sherlyn making the plan to trap Rishabh by mixing Bhaang in his drink. Meanwhile, we saw Shrishti getting jealous on seeing Tanvi getting close to Sameer.
The Luthra family was seen celebrating Maha Shivratri pooja and even offered their prayers to Lord Shiva. As Prithvi was searching for Sheryln by mistake he bumps into Sanjana who then shouts at him a lot and accuse him of ill-treating Sherlyn. At the end of the show, we see Sarla backing Prithvi but Sanjana advised her to stay away from Prithvi as he is an evil-minded person.
Meanwhile, in the promo of the show, we are shown Karan asking Rishabh on his feelings towards Tanvi when Rishabh was trying to tell him about a certain woman. He then says that she got upset with him when he called her nice and then left the room. Rishabh then tells Karan that women are jealous of Tanvi and that she definitely loves him and the moment Karan asks that who is that women he takes Peeta's name and screen freezes on the Karan's shock face.
Now in the upcoming episode we will see whether both the brother will fight over Preets or will Rishabh will end up sacrificing his love for his brother Karan.