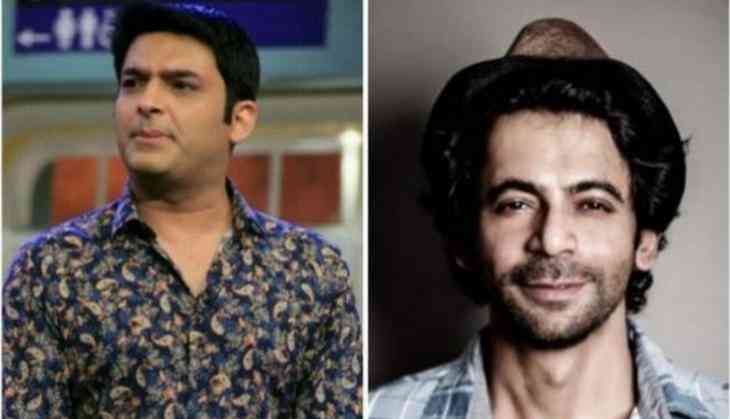 Kapil Sharma who is also known as the comedy king but had a year full of controversies and the biggest controversy in which he got involved ws a fight that happened between him and his co-stars Sunil Grover while they were returning back from Australia on a flight. Not only this, he even abused and insulted his colleagues Ali Asgar and Chandan Prabhakar. Today, while launching the trailer of his upcoming film, Firangi, opened up about the matter and revealed the details.
Kapil began with his story and according to a leading Entertainment portal, told the media, "I did not fight with Sunil, actually! I was so irritated because of many things. Once we reached Australia, I was in a bad mood, as one of the crew member on my film had passed away. I had done a scene with him a night ago and the next day he was no more. I was so nervous and negative. Then Maan Sahab came and I found some positivity. I wanted to cancel the Australia show as it was extremely foggy there, and offered to reimburse the producers. But the offer was rejected as digital tickets had already been sold. So, we had to go."
Also Read: Firangi Trailer out: Kapil Sharma is back with new film
He further said, "Two artists began to fight, and the girl came crying to me, right before the show was about to begin. The guy was my childhood buddy, and we had been fighting since ages. It never came on news since we were not popular back in the days. So, I scolded that friend and hurled a few abuses at him to which he retorted."
Kapil later revealed that the friend was none other than Chandan and said that as soon as the show got over her checked out from his hotel and for the next five days moved to MIA. He said that he wanted to meet and apologize and told he his mistake was that without even listening to him, he started abusing him. Kapil further told that he met him when they had to fly back to India and then he saw him at the airport one hour before the check-in that made him furious and he abused him even more. Kapil stated that this will never come on television.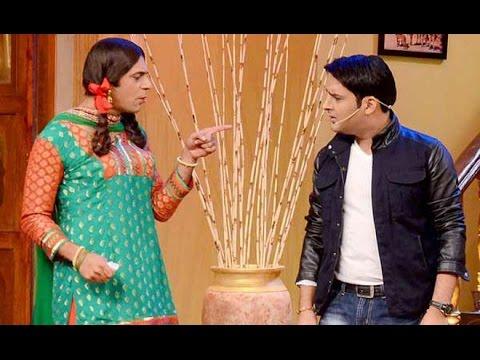 youtube
Talking about Sunil, Kapil said that he had intervened in the matter. He further said, "I only have one complaint for Sunil. We have known each other for years, and if I had been in his place, I'd have asked the reason for such a weird, never-seen-before behaviour."
Also Read: Kapil Sharma opens up about his drinking problem at launch of 'Firangi'
But ending on a positive note, Kapil said, "He is my favourite artist. Wherever he is I love him!"