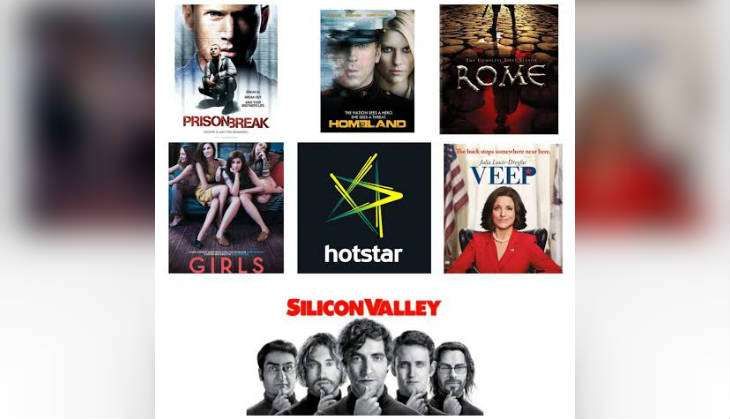 Indian fans of the international TV show, Game Of Thrones, could not be happier when Hotstar decided to air the first episode of GoT - uncensored - just when it hit the screens in the rest of the world.
The digital and mobile entertainment platform has now created a stunning library of international TV shows that ran for years on the small screen but are not officially accessible anywhere.
From Game Of Thrones, How I Met Your Mother, Veep, Rome, True Blood to The Newsroom, Silicon Valley and Prison Break amongst others, the Hotstar library now carries a huge collection of TV shows with wide popularity across the world.
Here's what the most-watched 5 shows are all about:
Prison Break:
The show is about a guy, Lincoln (Dominic Purcell), who gets arrested and framed for a crime he didn't commit and now his brother, Michael (Wennworth Miller) installs himself in prison to get his brother out of jail! With a gripping story line which keeps its characters on a deadline and creating impossible situations to get out of the whodunit, this crazy revenge drama is sure to have you hooked.
Veep:
Veep is an American political satire which thrusts its characters into hilariously crazy situations creating a ridiculous storyline, whose characters under pressure spit gut-busting one liners!
Silicon Valley:
It revolves around six programmers who are trying to find a foothold in the world of programming. It talks about the tough life of startups and not to miss TJ Miller as a brash and loud Erlich Bachman. Silicon Valley has a love-to-hate villain and a hilarious take on social media. Some smart humour is in there!
Homeland:
An American political thriller which is based on the Israeli series Hatufim, Homeland promises an insane adrenaline rush. A well-shaded thriller which shows the villain not as a ruthless guy, rather as a soft-spoken one. There is some sharp writing which leaves a lot of questions unanswered and various loose ends to keep you glued!
And what's more, it is one of US President Obama's favourite shows!
Girls:
Girls is a comedy-drama following the lives of four young women living in New York City. This chic TV show is sure to give the girls out there some good girl gang goals! The show is perfect to watch on those late night pajama parties.