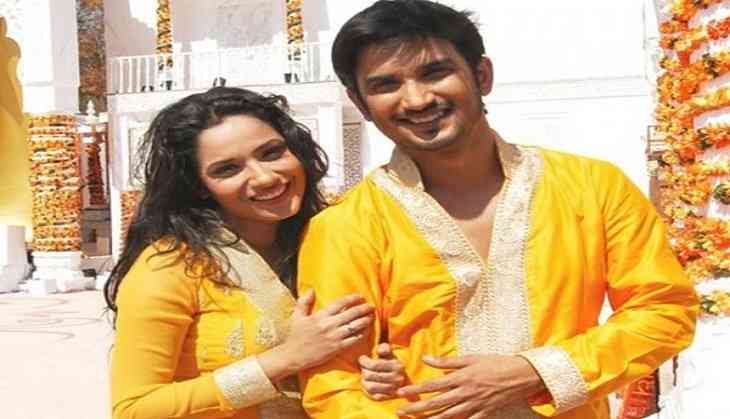 There are a lot of couples that become famous because of their long-term relationship but when they break-up due to some reason, the heart of the fans also break and such was the very popular TV couple Ankita Lokhande and Sushant Singh Rajput who became popular as the Pavitra Rishta fame. They were even in a live-in relationship for more than 6 years and it was also said that the two got engaged in the year 2011.
However, reports of their break-up started coming and people were shocked as to how their favourite couple can split with each other and people started saying that it was due to Sushant's increasing fondness towards Bollywood actress Kriti Sanon, that this happened. Ankita and Sushant moved on in their respective lives and career and after Sushant's Bollywood films, it is now time for Ankita as she is soon going to make her debut through Manikarnika: The Queen of Jhansi along with Kangana Ranaut.
ALSO READ: Good News! Pavitra Rishta fame and ex-lovers Sushant Singh Rajput and Ankita Lokhande are coming back together on-screen again!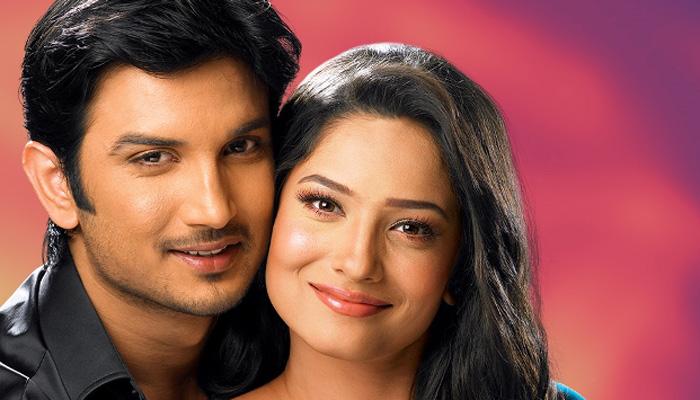 Ankita and Sushant in Pavitra Rishta
The poster of the film featuring Ankita was released today in which her look of Jhalkari Bai was revealed and she looked fierce and was appreciated by all and surprisingly even by her ex-boyfriend Sushant. Yes, that's right. Kedarnath actor Sushant and Ankita have followed each other on Instagram again and we are more than happy to see them as friends.
Sushant on the poster that Ankita shared on her profile commented and said, "It looks absolutely great Ankita. I am extremely happy to see this. May God bless you with lots of success and happiness."
ALSO READ: OMG! Ace Of Space host Vikas Gupta makes a shocking revelation about Shilpa Shinde and Rohit Shetty's show Khatron Ke Khiladi 9
Check out the poster here: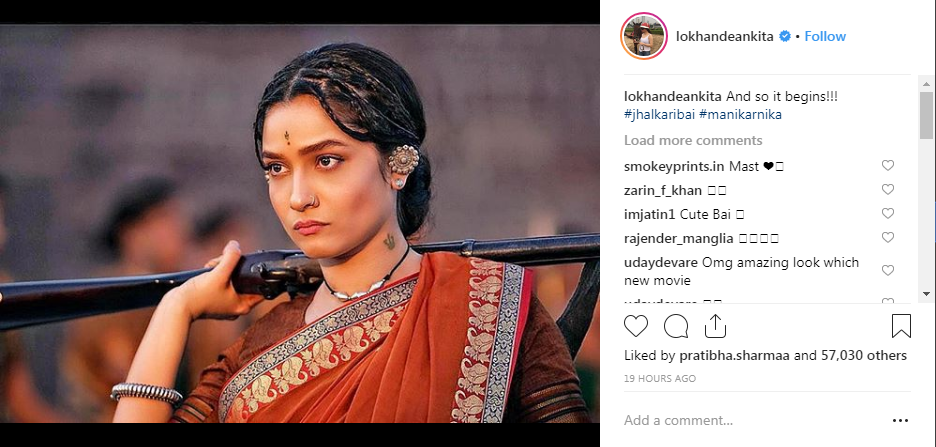 Ankita's new poster
Sometime back, Ankita, during an interview that she gave to a portal opened up about her relationship with Sushant and how it had a bad effect on her work and how she moved on. She said, ""Honestly, I have always been content. When I was working, I was satisfied; when I wasn't, I was still happy. I'm okay with whatever I do. Aisa kabhi nahin tha ki mujhe yeh chahiye ya woh chahiye. I decided to take a break because I was happy with that then. It was not just for myself."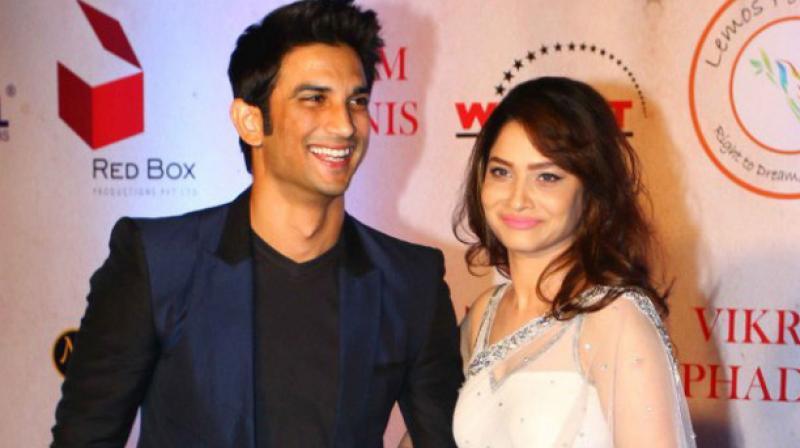 Ankita and Sushant
She further said, " I guess, the Universe wanted me to get back professionally, which is why I'm here now. I won't say the break-up affected my profession, though. Love and work are two separate things. You need to balance them and I'll say I wasn't able to do that."
ALSO READ: Picture and video of a couple having sex on the top of Egypt's Great Pyramid goes viral; outrage spreads as Egyptians demand justice
What do you have to say about the two? Stay tuned for more updates.