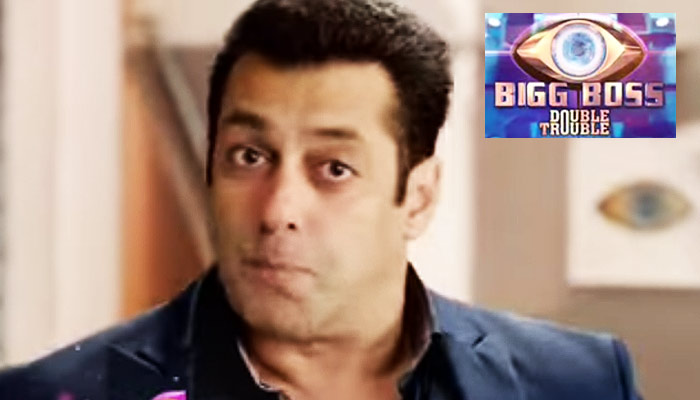 Bigg Boss 9 spells 'double trouble'. Yes, the first promo of the controversial Colors reality show is out and the theme this year, quite different from the buzz around it, is 'double trouble'.
Bollywood actor Salman Khan, who has been hosting the show for the past five years is back to host it yet again. Khan can be seen introducing the season in the promo.
However, the promo doesn't reveal anything more than the theme of the show and of course, Salman Khan as the host. Looks like one must wait and watch.
It begins by showing pairs of conjoined contestants, hinting that perhaps this year the contestants will participate in teams of two. Room for some team spirit?
The only thing that the video promises is, of course, some more entertainment and a host of controversies.
Check out the first promo of Bigg Boss 9 here (please copy the video link and paste it in another tab in order to watch it):
The show will start in October this year.
Read Also: #BiggBoss Season 9: Bollywood characters we would love to see as contestants