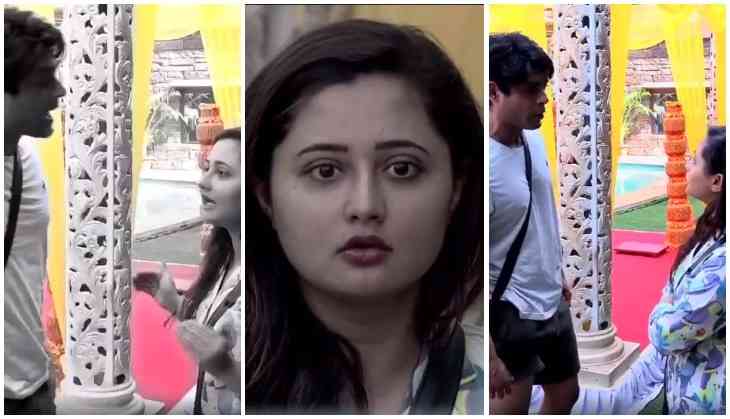 Colors TV popular show Bigg Boss 13 is creating buzz since the first finale hit the TV screens as the whole show was turned upside down with new wild cards entry. Recently, Arhaan Khan was shown the doors after hitting the headlines of getting married with his alleged girlfriend Rashami Desai inside the house. As per the reports he was evicted as he failed to build his love-relations with Rashami. Well if you all notice that till the time Arhaan was there she didn't fight with Sidharth Shukla, however today she will be seen in her real avatar after a long time.
Currently, the house is getting berserk as there is no captain and inmates are fighting over the duties. In the recent video uploaded on the Colors TV official Instagram handle we can see Shehnaaz venting out her anger on housemates as no one is helping her in washing the utensils. In anger, she leaves the kitchen and aks inmates to wash their utensils themselves.
Later by the day, we will see the camera shifting to the garden area where Sidharth Shukla and Rashami Desai are having a heated argument regarding the roti. They can be heard saying that making roti is a big task and will at dinner they won't be making it. Asim also intervenes and speaks from Sid's side that he will help Rashami in making rotis however she shoves him away. Meanwhile, we will see Sidharth and Rashami screaming at each other at top of their voice and in heat of anger Sid pushes Asim leaving him in distraught. The fight will get severe that everyone will be seen quitting their duties.
Also Read: Bigg Boss 13: Twitterati slams Mahira Sharma for betraying Rashami Desai; calls her 'ehsaan faramosh'
Here have a look:
Also Read: Nick Jonas steals this product from Priyanka Chopra's beauty kit