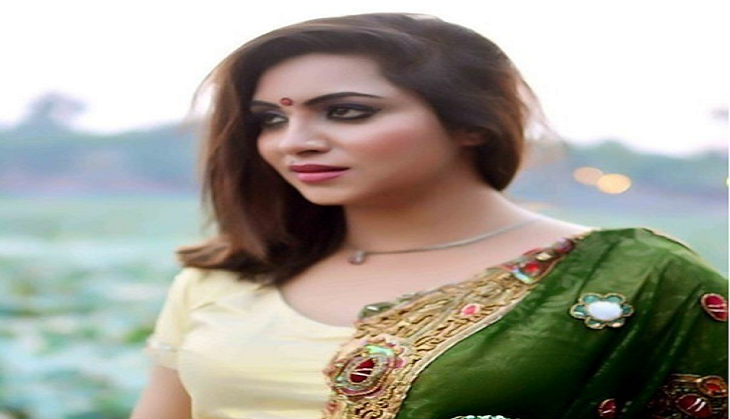 This season of the popular reality show was full of controversies. Again and again, one or the other contestant said some things that led them into controversies. But there was one contestant around whom the maximum controversies revolved and yes we are talking about Arshi Khan. And yet again, it seems as if she is in trouble.
Arshi, a few years back, fell under controversies when she painted India and Pakistan's national flags on her semi-nude body. A case was filed against her by a lawyer in Jalandhar at that time. And now the case got opened and an arrest warrant against the at present contestant of the show has been issued because she has not attended the proceedings of the court from the past three months.
ALSO READ: Bigg Boss 11: Here is what Arshi Khan's Pune and Goa 'kaand' is all about?
According to reports published in International Business Times, it is being said that the magistrate of Jalandar have ordered the police to enter the Bigg Boss house to arrest her because it has been the third time that she has not attended the trial. Also, this is the second time that a warrant has been issued against her.
However, the publicist of Arshi, Flynn Remedios has somehow managed to save her as they have got a stay order from the court till 15th January, 2018 after which the show will get over. Flynn told the portal, "An arrest warrant was issued against Arshi Khan on Monday by a Jalandar magistrate's court. I could not attend the court as I was down with fever and as we all know, Arshi Khan is locked inside the Bigg Boss house. Arshi Khan has been inside the Bigg Boss house since October 1st and this was the third time that the case came up for hearing in the last three months."
ALSO READ: Bigg Boss 11: Hina Khan has a problem with tap water; here is what Salman Khan has to say; see video
He has also cleared that the arrest warrant has not be cancelled but the action against Arshi will only be taken after 15th January. It was only after it was proved that she was locked inside the house, the court agreed to execute the warrant. But the warrant has not been cancelled and Arshi is safe only till she is inside the house.
ALSO READ: Bigg Boss 11: There is a major twist coming up in this week's eviction process; see how