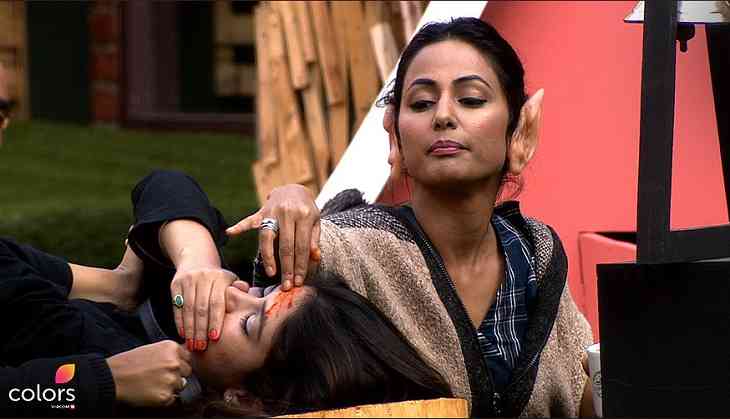 Bigg Boss 11: Strong Rumour! Is liquor being served in the house?
Surely you would not have heard this kind of strong rumour related to Bigg Boss 11 till now, it is true or not, it has not been confirmed yet. Television actress Gehana Vasisth first leveled allegations on the makers of Bigg Boss and now another Tamil actress Mahima Singh Puri has also made allegations regarding the show.
According to Mahima Singh Puri, makers of the Bigg Boss show are providing liquor in the house to involve housemates in the fights. So after liquor, the level of the fight gets high.
Not only this, Mahima also believes that liquor has become a big reason for the makers to get high TRPs and besides this, she also has made allegations that the makers are providing food and drink with a protein shake to the contestants according to their diets.
This is to notice a few days back, Gehana Vasisth also made allegations that some of the contestants were seen drunk in the house. Makers of the show have not responded on this issue till now.
Now, these allegations are making a strong hold in the media as the makers still have not cleared any air about it.
Also Read - Bigg Boss: Here are some records and lesser known facts about the show
Moreover, Even it is also being said that the whole drama between Puneesh and Bandagi has happened in the drunk situation. Two actresses have made allegations, but it will be interesting to see that the makers will clear the air on these speculations or not?