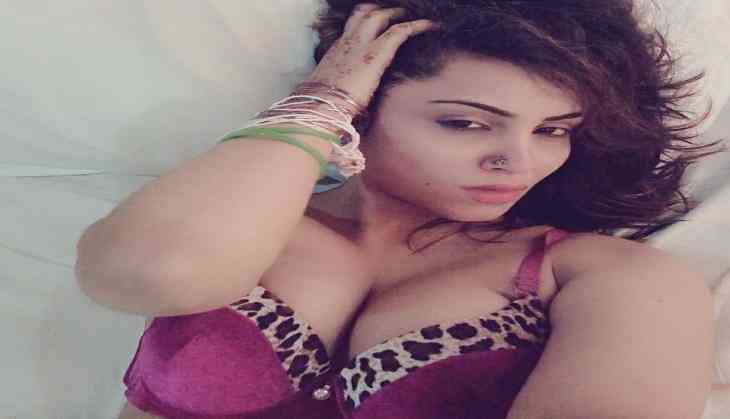 Television reality show Bigg Boss season 11 has already started and one of the contestants, Indian actor and model Arshi Khan is drawing everyone's attention with her past.
Arshi first hit the headlines in 2015 when she claimed that she had intimate relationship with former Pakistani cricketer Shahid Afridi.
Aa gayi hai Arshi Khan, #BiggBoss11 ke ghar mein aag lagane! RT if you totally love this bold woman! pic.twitter.com/5aiA9IwmDZ

— COLORS (@ColorsTV) October 1, 2017
Two years ago, bits of gossip surfaced that the model was seen with Afridi in Dubai. The model had first refuted the rumours on Twitter saying that, "I have lots of friends and relatives in Dubai and travel to Dubai very often. A lot of Pakistani cricketers are seen visiting, shopping and partying in Dubai and regular visitors to Dubai meet them often. This does not mean I am dating Afridi."
However, she later made a controversial claim:
Yes, I had sex with Afridi! Do I need the Indian media's permission to sleep with someone? It's my personal life. For me it was love.

— Arshi Khan (Team AK) (@ArshiKOfficial) September 8, 2015
The model also revealed in 2016 that she was three months pregnant with Afridi's baby. After some time she went on to say that the cricketer had accepted her.
But later she described her pregnancy as "false news".
"Did I ever say I was pregnant with Afridi's baby? Actually to set matters straight, it was a false alarm. A proper test has confirmed now, that I am not pregnant," she said in an interview. "Even I was shocked and surprised, because I had not made out for a long time, yet I skipped my periods for two months in a row and when I just ran an OTC (over the counter) test, it came out positive. So, I was scared like hell. But a detailed test showed that I just had some hormonal issues."
In 2016, a fatwa was issued against the actor for posting Bikini-Burkha-Hijab pictures on her social media account and due to which her official Facebook was also blocked.
Television reality show Bigg Boss season 11 started last night and both the celebrity and commoner contestants rather than being tired, became active and started showing their true colours. While the fights and drama take place a day or two after the show begins but this time it seems as if the contestants have made an agenda to attract the audience through arguments and fights.