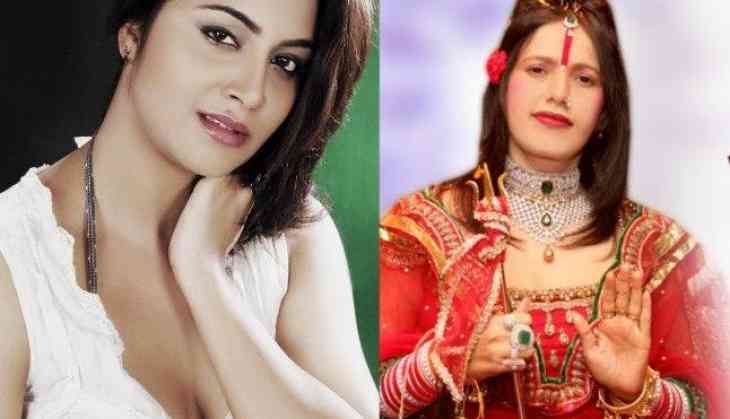 Popular reality show, Bigg Boss is very famous for various twists and turns and the controversies in which the contestants indulge. In every season of the show there is one such contestant in the house who leads to a controversy and comes under the limelight of the media and one such controversy that has come up in this season is that involving of a contestant of the house, Arshi Khan, who is one of the most talked about contestant of this season.
What exactly happened was Arshi and Sapna Chaudhary's verbal fight which was on Dhinchak Pooja's new viral song that she had created in the house. The fight took an ugly turn when Priyank Sharma of Splitsvilla 10 fame and had just re-entered the Bigg Boss house again asked Sapna to use the phrase, 'Goa-Pune kaand' to provoke her. Sapna uses the phrase and after that Arshi Khan was seen in a new avatar. She broke down with tears all over her face and said that her parents will disown her after seeing that particular episode.
ALSO READ: Bigg Boss 11: FIR filed against Splitsvilla 10 fame Priyank Sharma, Sapna Chaudhary; here's why
Arshi's 'kaand' was reportedly about a prostitution and sex scandal case in which she was involved and according to her self-proclaimed Godwomen, Radhe Maa was also involved in the case. Not only this, she has even claimed that the cops that were involved in the case also asked her for sexual favours. She has even given an interview to a leading portal, Tehelka.
Check out the video here:
Arshi later revealed in interviews that it was a fake raid.
Interview post raid
part 1 pic.twitter.com/paK0AbbYz2

— THE REALITY SHOWS (@TheRealityShows) October 28, 2017
ALSO READ: Bigg Boss 11: Here is what Arshi Khan's Pune and Goa 'kaand' is all about?
Now as per reports, Arshi Khan's publisict had filed an FIR against Priyank Sharma, Sapna Chaudhary, Colors Channel and Endemol. A statement from the FIR read, "Filing FIR/criminal complaint against Bigg Boss 11 contestants, Priyank Sharma, Sapna Choudhary, Colors, Endemol, today under various IPC provisions concerning the dignity of a woman in legally privileged and protected cases. Colors and Endemol are accused/guilty of permitting telecast of legally privileged/protected and subjudice court matters including the right to prevent or avoid self-incrimination by accused or victim woman and using it for TRP and financial gain."
ALSO READ: Bigg Boss 11: Dhinchak Pooja earned Rs 7 Lakhs for 'Selfie Maine Leli Aaj' and 10 other shocking facts about the internet sensation
For more updates related to Bigg Boss season 11, stay tuned!