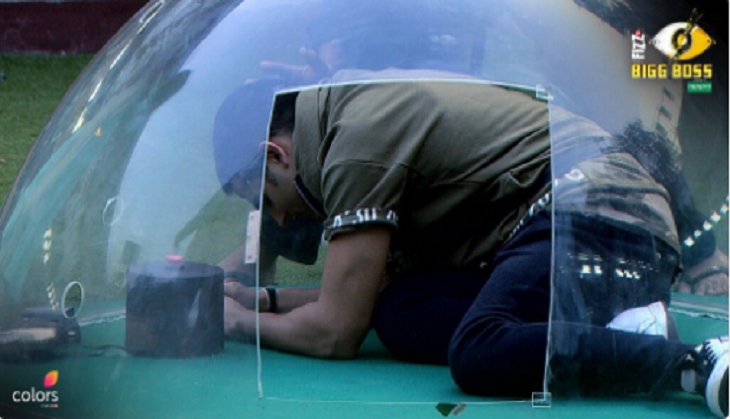 Popular reality show Bigg Boss season 11, is finally heading towards its finale week and each and every nomination process is really crucial at this point. Since it was the beginning of the week yesterday, the contestants were pretty geared up for the nomination process. And the fun began when Bigg Boss gave a task to all the contestants of the house after the ending of which Priyank Sharma and Luv Tyagi got nominated.
For those who missed the last night's episode of the reality show, here are the highlights in the form of 5 Catch points that will update you about the show and its recent happenings.
Check them out:
While @lostboy54 seems to be still upset with Arshi Khan's exit, the other housemates tease and make fun of him! Will this go down well with Vikas? #BB11

— COLORS (@ColorsTV) December 25, 2017
1. Shilpa and Puneesh talked to each other about Vikas Gupta and how he goes into depression everytime when someone close to him leaves the house. Shilpa in fun asked Puneesh and Priyank to discuss about the nomination process after which both of them acted as dumb.
Iss hafte ke nomination task mein gharwalon ko rakhna hoga waqt par pehra! Tune in tonight at 10:30 PM only on #BB11. #BBSneakPeek pic.twitter.com/HmxRwiK7Vj

— COLORS (@ColorsTV) December 25, 2017
2. Bigg Boss announced the nomination task through Hina Khan, in which the contestants have to sit in the dome and have to manage the time of 42 minutes and after that ring the buzzer. Everyone started discussing about the strategy in the game.
Puneesh Sharma is the first contestant to enter the Nomination Dome! Find out if he gets through, tonight at 10:30 PM. #BB11 #BBSneakPeek pic.twitter.com/y0KVlXuRIX

— COLORS (@ColorsTV) December 25, 2017
3. Puneesh went first in the dome and all of the other contestants tried to distract him. After he came out, Hina was seen talking to herself and she said that she will have to play dirty in the game now since she wants to win the game. After him, Priyank went next who was also distracted by others. Luv, Akash and Shilpa also performed in the task.
Luv Tyagi and @ipriyanksharmaa are nominated this week since they couldn't complete the task successfully. Catch all the drama on #BB11.

— COLORS (@ColorsTV) December 25, 2017
4. The task got over and Bigg Boss announced that Luv and Priyank got nominated while the others rejoiced as they have entered the semifinals.
The housemates look super happy with the surprise @dominos pizzas that Bigg Boss has sent. Catch all the fun only on #BB11.

— COLORS (@ColorsTV) December 25, 2017
5. Hina Khan was called by the Bigg Boss inside the confession room and after which she announced that Bigg Boss had planned a Dominoes pizza party for everyone which everyone enjoyed and the captain gave Appy Fizz to everyone.
For more news related to Bigg Boss 11, stay tuned!