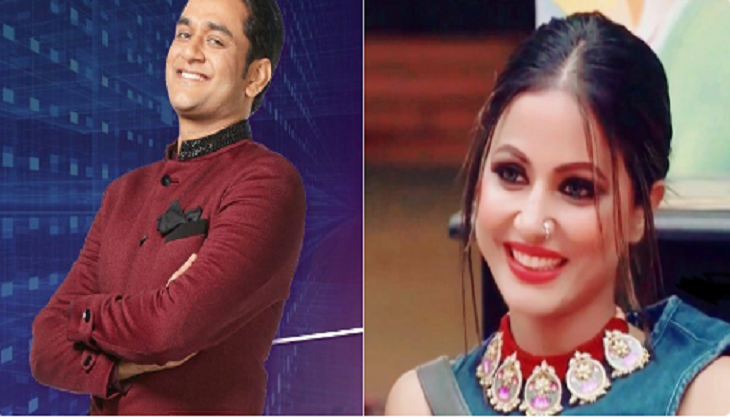 The popular reality show, Bigg Boss season 11, saw an episode that was full of fights and drama between different contestants for the post of the captain. The duration of captaincy of the at-present present, Arshi Khan, got over yesterday and that is why Bigg Boss asked to choose a captain from amongst the contestants. But they weren't able to elect a captain and that is why there will not be any captain for the week.
Those who missed the last night's episode of the show, can check the highlights of the show in the form of 5 Catch points that will update you with the latest happenings of the show.
ALSO READ: Bigg Boss 11: Hina Khan has a problem with tap water; here is what Salman Khan has to say; see video
Check them out:
1. Hina started crying after watching her clip and later returned back in the house. Everyone asked her the reason behind her sadness. She rushed to the washroom to cry where Vikas came and asked him everything about what clip was shown. She came out and revealed to everyone that Puneesh once told that he doesn't think her as a celebrity. She also revelaed how Shilpa made fun of her while she cried when Rohit came in the house. Hina told Vikas and Puneesh that Shilpa doesn't exist for her.
2. Next came the turn of Vikas Gupta who saw the clip of Hina Khan talking about him. He came out and asked Luv about what he and Priyank said about him while he was sitting aside. He tried to extract the conversation that happened between Luv and Ptiyank and told them that they should not talk about him.
ALSO READ: Bigg Boss 11: There is a major twist coming up in this week's eviction process; see how
3. Bigg Boss asked Arshi to give two names for the post for the captain. Everyone wanted to become the captain and wanted to nominate themselves. Vikas voted for Shilpa, she did it to Vikas while Luv voted for Arshi while she voted for him and they were unable to come to a conclusion and that is why Bigg Boss announced that there will be no captain for the week.
4. Hina told Priyank that Vikas was calling his relationship with Divya fake after which he got mad at Vikas and said he was no one to judge his relationship. Priyank and Hina got into a fight after she gave a statement that she didn't knew them from outside the show. He asked Hina not to trust him.
5. Vikas told Puneesh that Shilpa does not thinks him as his friend as she did not took his name. Puneesh did not supported Akash. Hina asked Luv to help Arshi to which he denied and said that he will nominate Shilpa.
ALSO READ: Bigg Boss 11: Naagin fame Mouni Roy to enter the house to celebrate Salman Khan's birthday
For more news related to Bigg Boss 11, stay tuned!