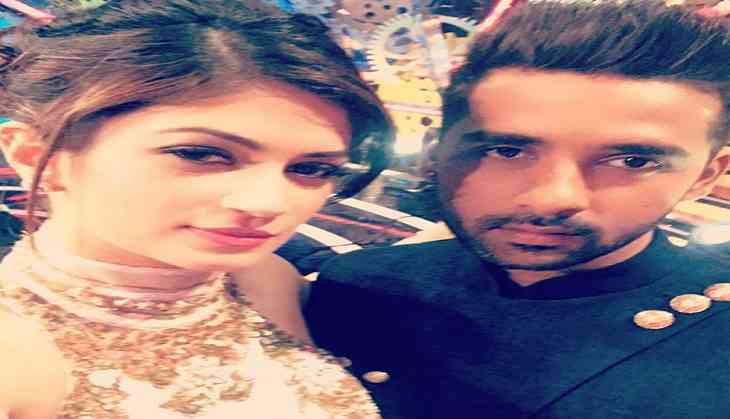 Popular reality show Bigg Boss 11 has ended few days back and left with it many controversies with it. Every year the show witness a couple that creates a lot of headlines and manages to gain the attention of people and in this season too commoner contestants Puneesh Sharma and Bandgi Kalra became the talk of the town.
They started by faking their romance in the beginning of the show but they fell in love with each other and went too cosy in the show such that the host of the show Salman Khan had to stop them from doing so.
Everyone started to claim that their relationship will end as soon as they will leave the house but it did not happened this way. Both are going strong and are enjoying each other's company which is completely visible from the various pictuers that they upload on their social media.
ALSO READ: Bigg Boss 11 contestant Vikas Gupta opens up about filing a criminal case against Shilpa Shinde
Check out some of the pictures of the couple that they have uploaded on their Instagram account:
Since, the month of February is approaching which generally brings along with it the season of love with Valentine's Day lined up. It is a very special occasion for the people who are in love with each other and that is why Puneesh and Bandgi too are planning to do something special on this special day.
ALSO READ: Has Luv Tyagi of Bigg Boss 11 bagged a project with Sunny Leone after Salman Khan's reality show?
According to reports by Spotboye.com, the couple will be heading out for a vacation at their favourite holiday destination. Bandgi revealed their place as Bali and said, "It's Bali, as I have always wanted to go there. We will be flying out in February around my birthday and Valentine's Day."
For those who are aware about the couple and have watched the reality show must be aware why the couple chose Bali as their holiday destination and for those who do not know, the couple was seen talking about the place a lot of times in the show and the host of the show Salman Khan too was seen pulling their leg in the show.
ALSO READ: Have you seen Bigg Boss contestants and rivals Hina Khan, Vikas Gupta, Priyank Sharma's cute reunion yet?
During an interview given to India Today, Bandgi opened up about their future plan and said, "About future plans, we will talk about in future only. Right now, we will focus on career. They (parents) were asking me what kind of a person he is. Some things they like about him, some things they didn't. The way I know him they don't. They watch him only for 40 minutes. Let him come out and then they will see for themselves. "