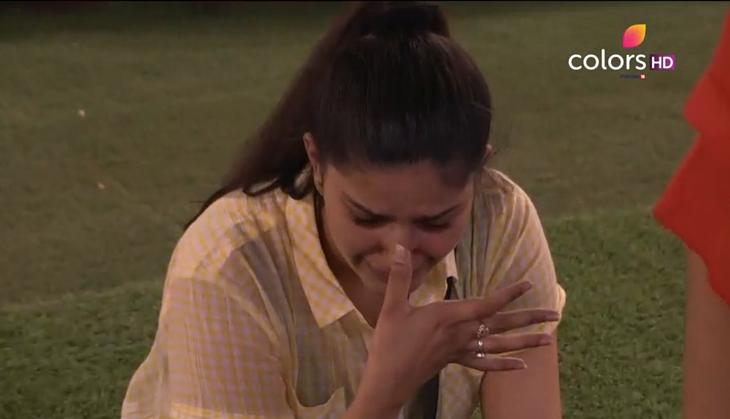 The popular reality show of small screen Bigg Boss season 11 like the previous season of the show had the same concept of both celebrity and commoner contestant of the show entering the house. Before the show began not only the celebrity contestants but the fans of the show were equally excited to know about who all commoners will be entering the show time.
Read More: Bigg Boss 11: Sapna Chaudhary irritates Arshi Khan, Hiten Tejwani disappoints as king; 5 Catch points of last night's episode
When the list of the commoner contestants was announced, there was one name that caught everyone's attention and that was of Sapna Chaudhary. Although she entered the Bigg Boss house as a commoner, but she is not a small name in her place. Sapna is quite a famous singer and dancer from Haryana and is a famous name over there. But she revealed something on the premiere of the show that really caught hold of people's attention.
While Salman introduced Sapna to the audience, they even opened up about her past about the fact that Sapna had once tried to commit suicide in her life. This past of the dancer had now again going on over the internet as her old suicide note had gone viral on the internet. The letter that is making rounds on the internet these days has Sapna's views on her life. The Haryanvi star had discussed about her hard financial conditions and how she is proud that through her dance she had managed to earn money.
Read more: Bigg Boss 11: The final two contestants who will fight for this week's captaincy are...
The letter further read that she is proud to be an independent figure. She has even opened up about the person who had tried to harrass her and wants that a strict action should be taken over him. Her main concern is her mother who does not keep well and that is what her biggest worry is and that is why she was so depressed. Sapna had recovered from her depression but her letter has still managed to go online. Check out the picture of her suicide note that was apparently written by her here: