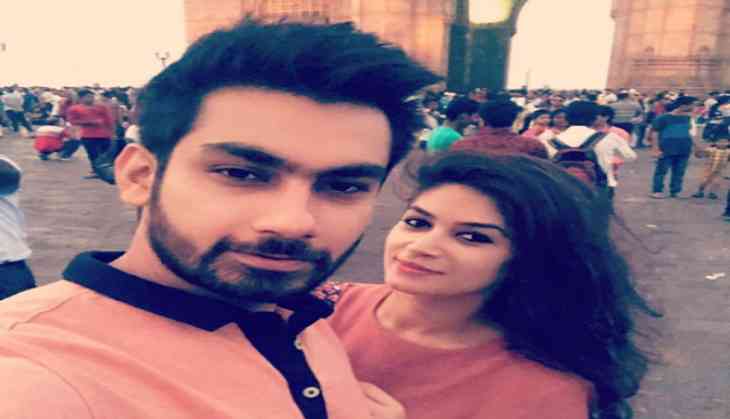 Popular reality show, Bigg Boss season 11 saw the entry of many contestants from different walks of life. In this season too, the makers of the show decided to bring both the commoner and the celebrity contestants this time. A contestant Bandgi Kalra came into the entered the show as a commoner contestant.
As soon as she entered the show, she got nominated just in the first week of the show and to remain in the game she along with co-contestant Puneesh Sharma planned a strategy of faking a relationship so that they can stay long in the game. However, her boyfriend was not so impressed with this plan.
Also Read: Bigg Boss 11: Is boyfriend of Bandgi Kalra, Dennis Nagpal angry about her closeness with Puneesh Sharma
Bandgi Kalra's boyfriend, Dennis Nagpal, who also seems to be the producer of the same show had broken up with his girlfriend and she is unaware about the same. He got irritated when he saw his girlfriend flirting with Puneesh. He posted the news of his break-up on his social media account. Dennis story read, "I have removed all pictures with @bandgikalra. Please don't ask why I don't have pictures if we were dating. P.S: She never deserved me."
Now while giving an interview to a leading daily, Times of India, gave some shocking revelations. Check out what he revealed:
1. He opened up that both Puneesh and Bandgi weren't faking their relationship. He said that even Vikas tried to talked to Bandgi about the same because he was concerned about her image but she wasn't ready to listen. He further said, "I know what is the reality. I could see Puneesh manipulating Bandgi initially. If you are faking a relationship for the game, then you definitely won't do things after they go off to bed. But these two were seen talking and exchanging love notes after everybody went off to sleep."
2. Dennis said that they both were planning to get married. Talking about the same, "My family likes her. We were planning to get married soon. We were dating for 8 months and very serious about each other. We had informed our respective families about our relationship and they too were happy. My dad had met her and was in awe of her because she is well-learned, smart and mature."
3. He said that he is done with their relationship and do not want Bandgi want in his life. Talking further he said, "I wanted to sort out things with her. But after their conversation, in one of the recent episodes, where she was talking about how she wants to save herself from me to be with Puneesh, with him supporting her and talking ill about me, I just don't want her back. I am done with this relationship."
Also Read: Bigg Boss 11: Dennis Nagpal dumps Bandgi Kalra because of Puneesh Sharma?
For more updates related to Bigg Boss season 11, stay tuned!