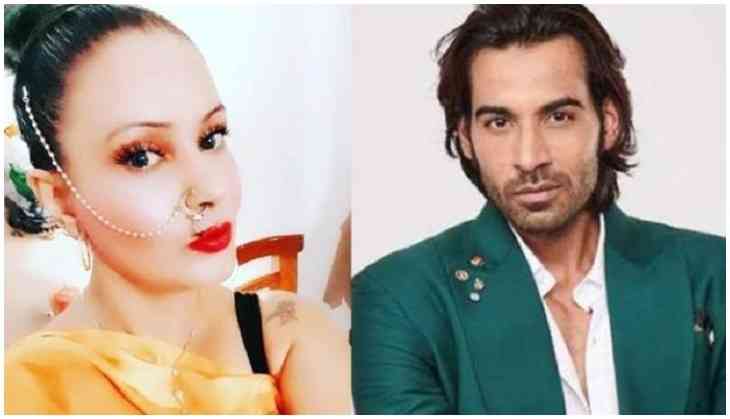 Bigg Boss 13 ex-contestant Arhaan Khan's ex-girlfriend Amrita Dhona who accused the actor of ditching her was arrested last night from a 5-star suburban hotel in a sex racket case. Apart from her another struggling actress Richa Singh was also taken in custody.
The actresses are booked under section 370 (3), 34 of IPC and sections 4,5 of Prevention of Immoral Trafficking Act. As per police officials, Amrita was trying to flee from the scene when she came to know about the raid but police nabbed her in time.
However, Amrita has a different story to tell, as per SpotBoye report the actress has blamed Arhaan Khan for framing her in this. She said, "this raid was planted by somebody and I know it is Arhaan who is getting all this done." She continued that it was a normal party and police officials misunderstood the situation.
Also Read:
Well, we don't know whether it is true or not but in another SpotBoye report they revealed that the actress will be produced at Mazhaon Court today. In an official quote given by Senior PI, Dindoshi police, Dharnendra Kamble, it has been said that "Amrita Dhanoa, 32, and Richa Singh, 26, have been arrested and booked under sections 370 (3), 34 of the Indian Penal Code and sections 4,5 of Prevention of Immoral Trafficking Act." The actress is trying her level best to protect herself.
Also Read: