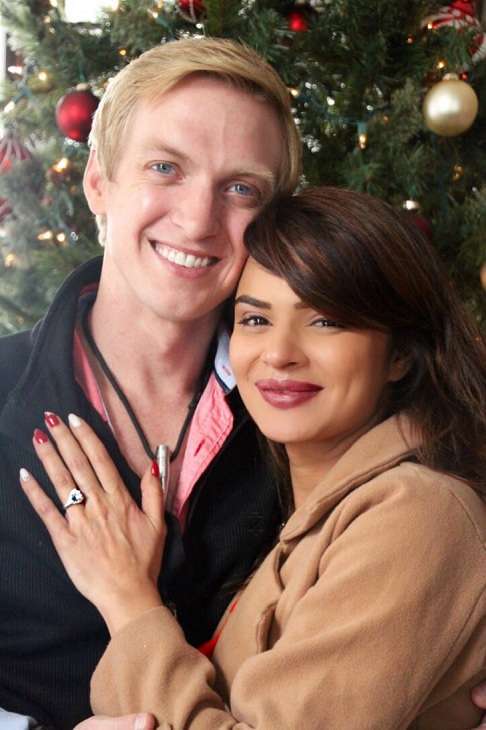 The actress is all set get hitched next year
Actress Aashka Goradia who had recently met Brent Goble in the US , who she started dating soon after, is already engaged to him before the year is over. The actress was in the US, celebrating Christmas with Brent's family when he popped the question. It is said that the couple is likely to tie knot next year, though the wedding date is yet to be finalised.
A friend of the actress says, "Brent went on his knees and expressed his love for his lady and asked her to marry him, in front of his family. His entire family had gathered to celebrate Christmas and Brent had been planning his proposal for months. The ring he has gifted Aashka is special too. It has two sapphires besides the rock. The diamond is from Israel, the band is from New York, and the assembly happened in Breckenridge and then was shipped to Colorado where Brent made the proposal."
Aashka posted a picture of herself with the ring on her finger, and posted on instagram, "I am on cloud nine. The feeling is yet to settle in. Brent has made me believe that love exists, companionship exists and that one should never give up hope. I am looking forward to a future with Brent which is filled with happiness and togetherness."
Prior to this Aashka was in relationship with actor Rohit Bakshi, but the couple broke off just a few months ago.