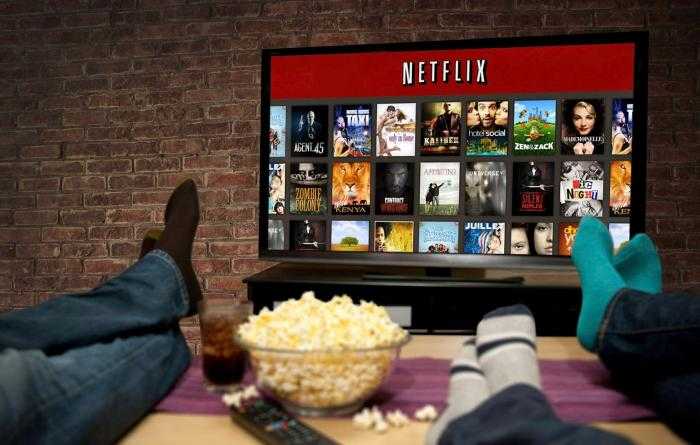 Yes, yes we're super thrilled. Netflix has finally found its way into our lives and devices, and as we ready ourselves to detach more from people and binge watch shows, we often always start with wanting to know what.
The truth is we eventually end up watching almost everything we can, but we'd all like to think we have a certain kind of taste, wouldn't we?
As a friend famously said on a Facebook comment (read: 29 likes), "Who needs friends when one has Netflix in India?" or something to that effect.
So before you lose your mind hyperventilating about where to start, given that India has been given a HUGE bank of seven per cent of the stuff USA gets to watch, here's a guide. No, believe us this one's genuinely a little different from the 985478457 odd guides out there.
How?
Well, we tell you what you might like on the basis of what you have liked. It's okay, you can totally just watch the trailers and let them convince you instead.
So here goes nothing.
1. Sense8 - The Matrix
This may never match up to the masterpiece The Matrix is, but it sure takes it a notch up with regards to consumable content.
2. Miss Fisher's Murder Mysteries - Sherlock Holmes (the Robert Downey Jr movie)
Now, Downey Jr may be a great entertainer, but there's something alluring about a cool woman detective that one can't deny.
3. Grace and Frankie - F.R.I.E.N.D.S
Most would say F.R.I.E.N.D.S cannot be touched, but one look at Grace and Frankie and you know here's a tragicomedy of a buddy story that the six coffee lovers at Central Perk can't touch.
4. Master of None - Parks and Recreation
Now Aziz Ansari's show is definitely not about a mad office, but it features caricatures sure are as eccentric as P&R characters.
5. Narcos - Breaking Bad
No, Narcos is no Breaking Bad. There's no dark humour that's waiting to jump out at you here. But it's still a compelling watch.
Also, drugs.
6. Black Mirror - Her
Black Mirror has a different story ironically based on our obsession with screens (Cue: feel guilty). While Her is romantic in its approach, Black Mirror isn't.
7. Jane the Virgin - Bridget Jones' Diary
While Bridget was in no way looking to remain a virgin, in fact, anything but, Jane's storytelling is quite similar to Bridget's.
8. Marvel's Jessica Jones - Nolan's Batman series
Yep, we just said Nolan's Batman series. In fact, the Netflix Marvel series is far closer to what we'd like superhero movies to be than say an Avengers.
9. Marvel's Daredevil - Memento
Yes, because Daredevil is working without a key sense. In this case, vision and not memory. And yet, the way in which its essayed to be a challenge is oddly similar to how it was shown in Memento.
10. Making a Murderer - Almost nothing we've seen before
Yeah, we thought about this one for a while and Making a Murderer's documentary format is closer to Kurosawa than anything we've seen lately.
Chances are you'd probably choose entirely different shows from what's been mentioned above, or would feel an innate desire to throw tomatoes at the author for not getting it right. Here's some news buddy, it ain't written in stone.
Before we sign off, here's the customary salutation: Go on, "Netflix and Chill."