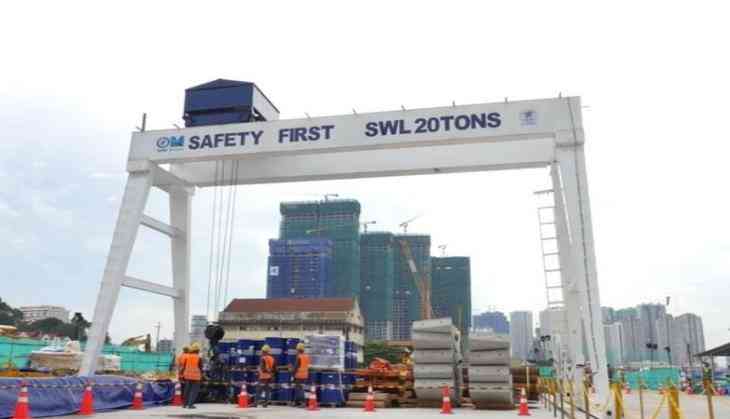 Shimizu Construction Co. Ltd. of Japan is slated to oversee the construction of underground railway space extending 1.74 kilometers between the Opera House Station and Ba Son Station.
The tunneling has begun with the use of the first-ever Shield Machine.
The first subway in Vietnam, Ho Chi Minh City Urban Railway - Line 1 will span across 19.7 kilometers and connect the city center with the northeastern suburbs.
At present, the traffic congestion has worsened in Ho Chi Minh City, adversely affecting the livelihood of people living in the city.
The subway project aims to alleviate traffic jams and improve economic activity.
While analysing the behavior of historical buildings with inadequate foundations and conducting careful measurement management, the Top-down construction method, which is often used in Japan has been chosen. By digging 44 meters deep from ground level to lay the foundation, this method has less impact on the perimeter of the structure.
On the other hand, Ba Son Station sits near a shipyard facing the Saigon River, creating potential for water seepage from the river into the underground tunnel.
-ANI