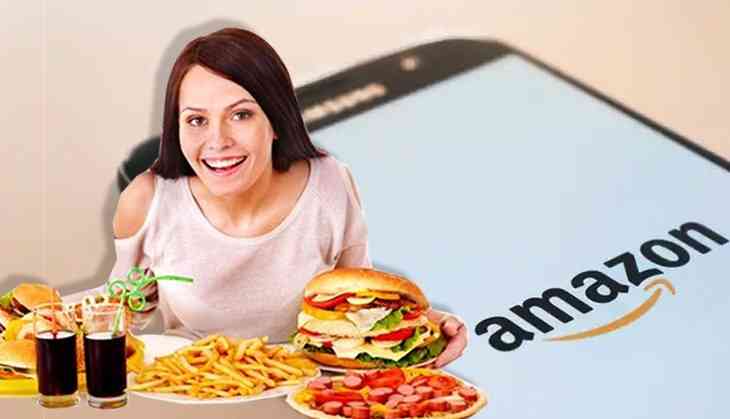 The e-commerce giant Amazon India is the conglomeration of various services like electronics, clothing, home items, groceries, etc which has made the lives of consumers so easy. Now, Amazon Inc is expected to foray into the demanding online food delivery business in India, reports said.
Yes, the tech giant is planning to expand its business in the field of online food delivery service and will be going to add this new facility in its category list.
With this new service, Amazon is likely to give a competition to the popular online food delivery apps like Swiggy and Zomato.
As per the reports, Amazon is expected to launch its food delivery service ahead of its festive season which will begin on September 2019.
The Seattle-based multinational technology company is working with Catamaran (founded by Infosys founder Narayana Murthy) to launch this online food delivery service in the country.
Some sources also told a news agency that the company has begun to recruit the staff for the new operation.
While reports of Business Standard said that the company is in the initial phase of talks to buy UberEats, a food delivery app by Uber Technologies.
Now reports are strongly has surfaced the Internet that Amazon Inc is keen on entering the online food delivery service.
Very soon this new facility to be added to Amazon's menu list for its customers.
Also Read: Amazon mistakenly sells Rs 9 lakh camera gear only at Rs 6500; lucky buyers thanked Bezos for glitch