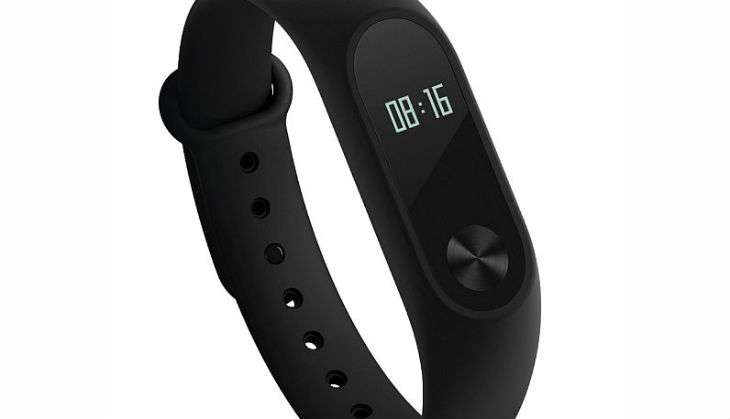 Chinese tech giant Xiaomi on 2 June launched Mi Band 2, a second-generation wearable device, in China at CNY 149 (roughly Rs 1,500). The new wearable device will be available for sale from 7 June, the chief executive officer of the company, Jun Lei, said. However, the company did not reveal anything about its international launch schedule.
The Mi Band 2 helps users keep a watch on their daily routine and health by tracking their sleep, heart beat and calorie loss. Like its original version, it also vibrates when your phone receives calls, notifications, alarms, and messages.
New OLED screen
The latest Mi Band comes with a host of improvements, including an all-new OLED screen. A 0.42-inch display will shows time, steps, heart rate and other important information directly on its screen. The original Mi Band was dependent on the mobile app and screen to display all the information.
Heart rate sensor
The Mi Band 2 will have a feature to track the user's heart rate. The much-required feature generally comes with high-end wearable devices, at a cost of Rs 4,000 to Rs 10,000. But, the new feature, which uses PPG (photoplethysmography) sensor to monitor heart rate, will definitely be popular in the Indian market.
Poor battery
However, in comparison with its first generation device, the Mi Band 2's battery life is rather poor. Probably because of the OLED screen that consumes a good amount of power. The all-new Mi Band 2 is loaded with a 70 mAh battery that gives using time of up to 20 days. The first generation had a decent battery performance of up to 30 days.
Higher price
Like other Xiaomi devices, the price of the latest Mi Band 2 is expected to be higher in India as well. The first generation Mi Band was launched at Rs 999 in India. The device is currently available on Xiaomi's Mi.com store where you can buy the Mi Band at Rs 799. The price of the Mi Band 2 is likely to be between Rs 1,400 to Rs 1,600 in Indian market.
Compatibility
The company claims that the Mi Band 2 weighs 7 grams and is made of skin-friendly thermoplastic material. It will be compatible with devices running on Android 4.4 and above. Apple's iOS 7.0 and above OS also support the device.