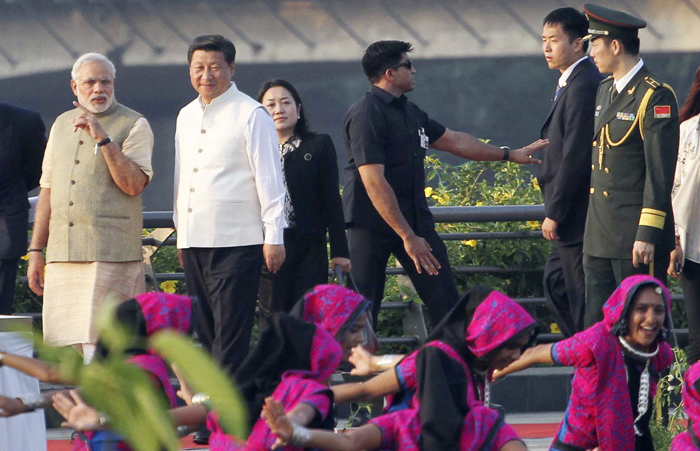 Looks like Chinese President Xi Jinping has got a lead on his Indian counterpart Prime Minister Narendra Modi. On his second day of his US tour, on 23 September, Xi met with some of the biggest names in the tech world. The Chinese premier also toured a Boeing airplane factory. It is expected that Modi will announce a number of 'Make in India' deals, but Xi has already one upped him on that front as well.
Xi's as fast as a hare
Boeing and Xi have announced that Chinese companies have teamed up and inked a deal to buy 300 Boeing planes by the end of this year. Boeing is also joining forces with the Commercial Aircraft Corporation of China to build a facility to paint and finish the interiors of 737s.
At a forum hosted by the Paulson Foundation, an economic think tank, Xi met with American and Chinese CEOs including Berkshire Hathaway's Warren Buffett, Amazon's Jeff Bezos, Apple's Tim Cook and Microsoft's Satya Nadella. Xi also attended the US-China Internet Industry Forum.
The icing on the cake was when Xi visited Microsoft's campus. The first person in line to meet the Chinese man was none other than Facebook CEO, Mark Zuckerberg. As someone said in a tweet, "American tech heavyweights line up to listen to Xi Jinping address them after photo op at Microsoft." Taylor Soper writing for GeekWire had this to say, "If the tech world had an All-Star Game, today's Internet Forum at Microsoft could certainly qualify." Others include Apple CEO Tim Cook, Amazon CEO Jeffrey Bezos and IBM CEO Ginni Rometty.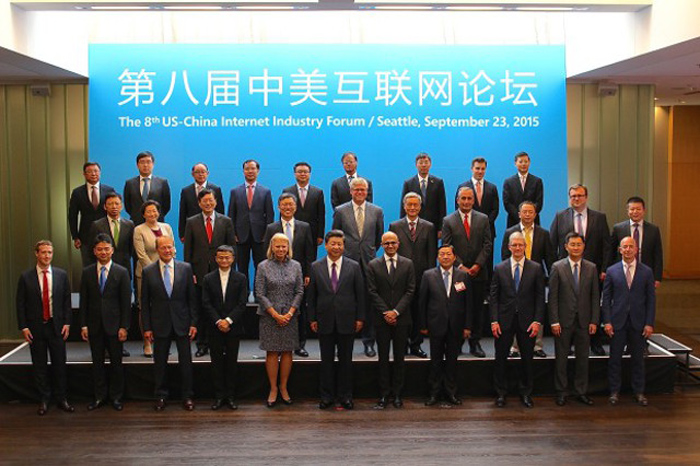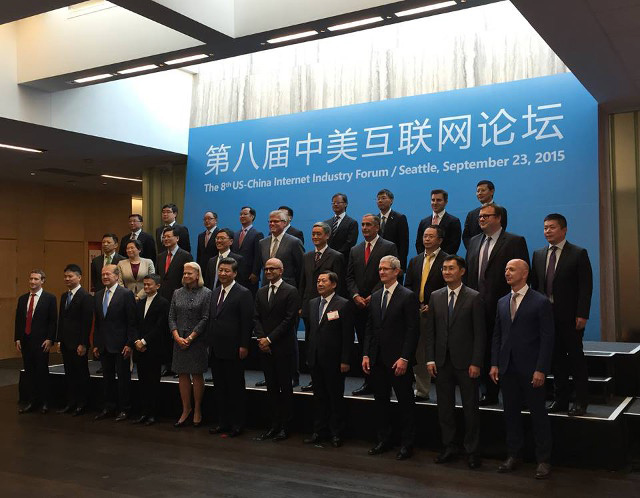 Here is a list of all the tech giants Xi met at Microsoft headquarters:
Top row: Sugon CEO Li Jun; Didi-Kuaidi CEO Cheng Wei; Broadband Capital CEO Tian Suning; CEC CEO Liu Liehong; Baidu CEO Zhang Yaqin; AME Cloud Ventures CEO Jerry Yang; Inspur CEO Sun Pishu; Airbnb CEO Brian Chesky; Sequoia Capital China founder Shen Nanpeng.
Middle row: Sohu CEO Zhang Chaoyang; AMD CEO Lisa Su; Lenovo CEO Yang Yuanqing; Microsoft VP Harry Shum; Qualcomm CEO Steve Mollenkopf; CETC CEO Xiong Qunli; Intel CEO Brian Krzanich; Qihoo 360 CEO Zhou Hongyi; LinkedIn CEO Reid Hoffman; SINA CEO Cao Guowei.
Bottom row: Facebook CEO Mark Zuckerberg; JD.com CEO Liu Qiangdong; Cisco CEO John Chambers; Alibaba founder Jack Ma; IBM CEO Ginni Rometty; President Xi; Microsoft CEO Satya Nadella; China Minister Lu Wei; Apple CEO Tim Cook; Tencent CEO Pony Amazon CEO Jeff Bezos.
Information courtesy: Shanghailist.com
Modi, quiet and slow as a tortoise
While Modi is expected to bring in some foreign investment and announce some "blockbuster deals" as the media will say in a few days, the fact is, that Modi will not be having this sort of 'show of support' or massive 30 CEO meetings. He will have his quiet one on one meetings, and even though they are high profile people - Apple CEO Tim Cook, Facebook CEO Mark Zuckerberg, Microsoft CEO Satya Nadella and Google CEO Sundar Pichai - they will be closed door meetings with an announcement (probably predecided) at the end.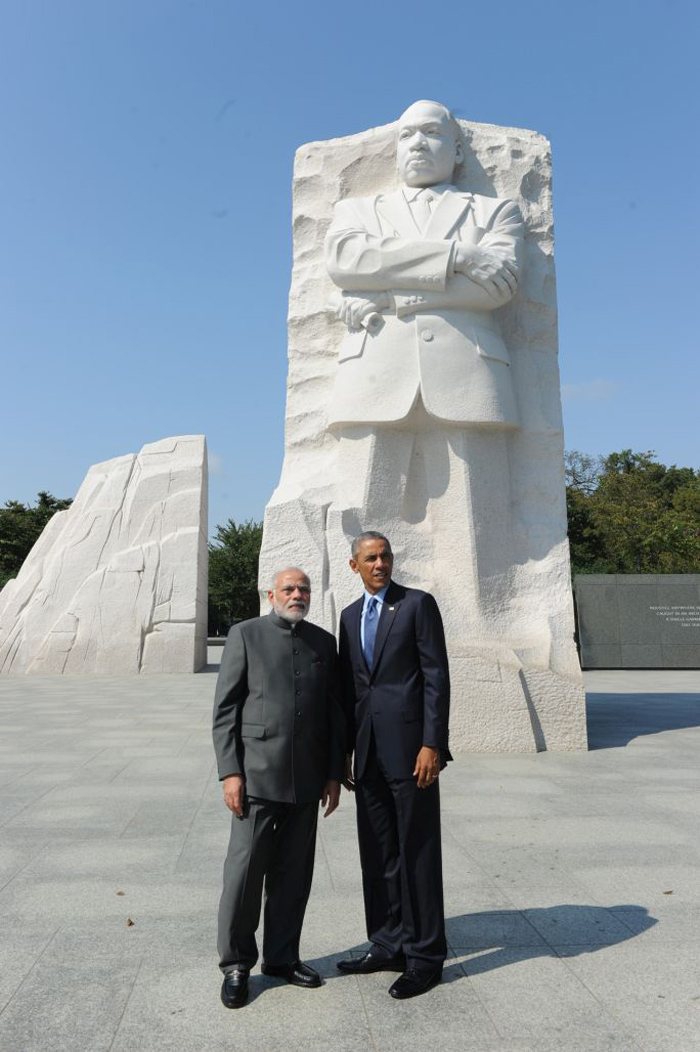 During his two-day visit to Silicon Valley, Modi will take part in a townhall with Zuckerberg, Even mad-innovator Elon Musk is on his agenda. He will be attending a "digital dinner". Beyond all that, there isn't much in the tech world on his agenda. He has his meeting with United States President Barack Obama on the cards, and will be addressing the United Nations sustainable development summit in New York. He will also be attending a meeting hosted by Obama on peacekeeping. He may be the first Indian Prime Minster to visit Silicon Valley in 33 years, but time shall tell whether he can outdo his arch-rival in the global sphere, Xi Jinping.