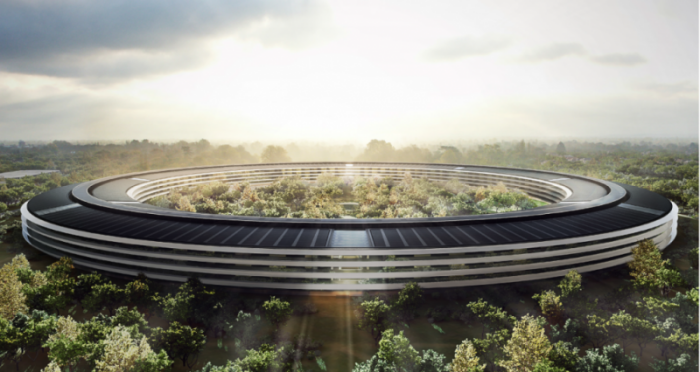 This is the most revealing video yet of Apple's under-construction headquarters. This video footage, covered by a drone, gives us a view of Apple's disc-shaped headquarters. The new building looks like it belongs to a different world.
Captured by Bay Area drone videographer Duncan Sinfield, the clip offers a first look at the interiors of the spaceship-like headquarters, reports Mashable.
WATCH VIDEO: Most parts of the building are visible in the footage - like an underground auditorium which has a spherical roof.
A massive solar panel array is also visible which will serve as a backup solution for the facility.
The construction Apple headquarters is expected to be completed by 2017.