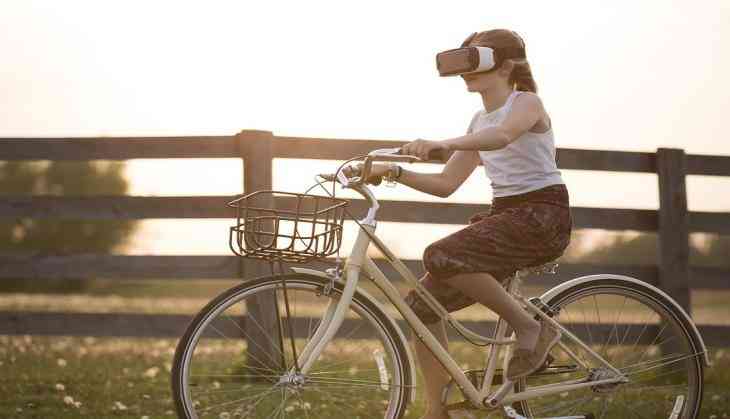 VR headsets: are they as easy and accessible as riding a bike?
It has been said that the virtual reality (VR) sector is beginning to embark on the last stage of the Gartner Hype Cycle – the high-growth adoption period. It's been more than five years since the first VR headset kits reached our stores from Oculus and Facebook. Within that period, the industry has been forced to iron out several kinks to design and build VR products that have garnered initial mainstream appeal.
Whether it's extended battery life, headsets designed for comfort, a price tag that curries favour with a broad base of consumers or the fast-growing portfolio of VR games and entertainment applications, VR as an industry is here to stay. Revenues in the global VR sector were encouraging in 2018 too. According to data from SuperData Research, revenues topped $3.6 billion – up from an initial forecast of $3.3 billion – representing a 30% year-on-year increase.
The most popular VR headsets last year were the Oculus Go (550,000 units), the Oculus Rift (160,000) and the HTC Vive (130,000). IDC's Worldwide Semiannual Augmented and Virtual Reality Spending Guide also predicts that consumer spending on VR headsets and gaming will break the $4 billion barrier this year. It's therefore clear to see that 2019 really could be the year that VR breaks through and experiences mainstream adoption.
The popular VR games in 2019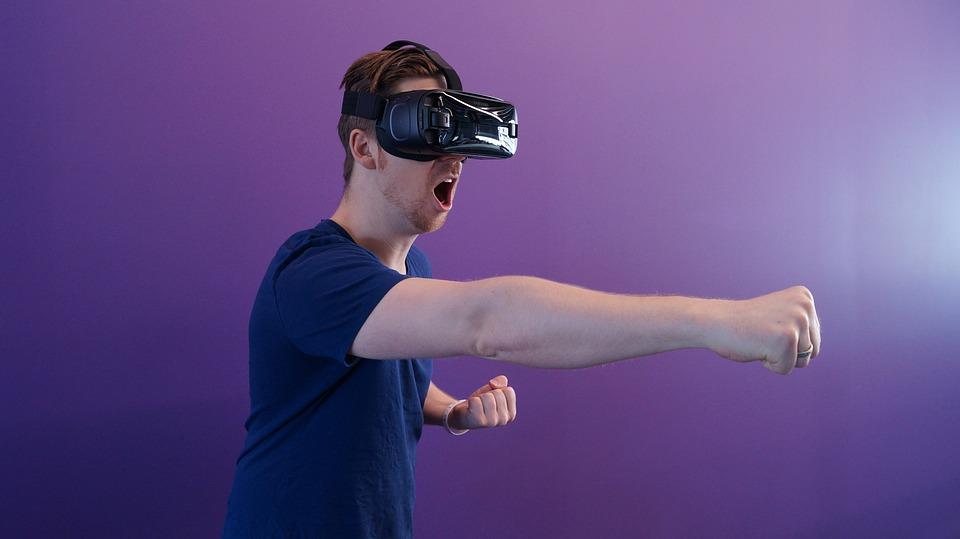 Smash your way through the musical minefield that is Beat Saber
One of the biggest VR-based games to take off in 2019 has been the musical Beat Saber video game. Developed and published by Beat Games, Beat Saber that requires gamers to slay blocks of adrenaline-fuelled songs as they fly towards them in a futuristic virtual world. In doing so, players not only generate the beats and tunes of some of the leading songs in the music industry today, they become dancing superheroes in a virtual world too. Steam rates this game as 9/10 which is quite some accolade for an indie-developed title. Think Star Wars meets Guitar Hero and you'll be somewhere near Beat Saber.
Skyrim VR remains the most comprehensive and engaging adventure VR video game released across multiple gaming platforms. Available on PlayStation VR, Oculus Rift and HTC Vive, Skyrim remains an adventure well worth starting. With epic visuals and hugely engaging single and multiplayer game modes, EVE: Valkyrie – Warzone has also taken VR gaming platforms by storm. This intergalactic-based game puts players at the helm of 13 of the most majestic spaceships, with scenarios designed to see you battle your way through evil enemies and avoid fatal crashes en-route.
What else would look exciting in VR?
The beauty of VR technology in 2019 is that it is increasingly versatile. It's not just confined to use in video gaming; it can also be used to help disrupt a host of other industries. With the traditional vision of a high street rapidly changing, high-street retailers are having to evolve and move with the times. VR is increasingly becoming an attractive solution, giving retailers' e-commerce arms a chance to experiment with virtual shopping environments instead. By utilising VR, retailers can offer their customers a chance to enter virtual fitting rooms to discover what clothes and accessories would look like on them using a VR headset, without having to physically try them on. The greatest exponent of this type of VR technology at present is Bold Metrics, which creates 'virtual maps' of consumers' bodies to enable them to check out the look and feel of clothes and accessories in a virtual 3D setting.
Another way in which VR is disrupting the world of entertainment as we know it is through live music events. Only recently, former Beatles superstar Paul McCartney launched a 360-degree concert that could be viewed using the VR app connected to the low-budget Google Cardboard device. VR is being used help connect fans and viewers in bigger and better ways than ever before, giving those that cannot physically be there a chance to have a taste of standing in the middle of the crowd. We're wondering how long it'll be until music fans will be able to don their VR headsets and watch entire sets live from music festivals such as Glastonbury and Coachella?
Considering other elements of entertainment and gaming that could have an extra dimension added by the use of VR, the buzz and excitement of a land-based casino floor could easily be replicated by VR. While many people look to find video slots online to play famous titles such as Starbust and Irish Luck found in bricks-and-mortar casinos, a VR app that could create a virtual world of slots for gamers to immerse themselves in would be very well received by the iGaming community.
Is VR becoming more affordable?
The truth is that VR headsets are already falling in price and there are developers building mid-range devices that cater for mainstream use. Sony PlayStation has launched its very own VR headset as an accessory to their VR games on the PS4, PS4 Slim and PS4 Pro consoles. Priced at roughly half the cost of an Oculus Rift or HTC Vive, it's a credible option for conventional video gamers.
Samsung was one of the first smartphone manufacturers to launch a mobile-compatible VR headset. The Gear VR operates with the support of a smartphone and does not require a broadband connection from a console or desktop to work. These can be picked up for less than £100 today, with the latest Samsung Galaxy smartphones offering high-resolution VR gaming experiences.
Finally, the Oculus Go is probably the best affordable VR headset for the mainstream crowd. Offering an all-in-one solution, it is based on a mobile platform but does not need a smartphone fitted to operate. With wireless spatial sound and a high-res display, coupled with access to hundreds of games and applications available for the Samsung Gear VR, for less than £200 you can get a solid entry-level headset for VR experiences.
Of course, you can pay through the roof for the top-of-the-range VR headsets if you so wish. The HTC Vive Pro will set you back a cool £800 if you're obsessed with getting a 'professional grade' VR headset. You do get what you pay for, but there's no doubt that VR technology exists to allow everyday households to benefit from these new immersive virtual worlds.