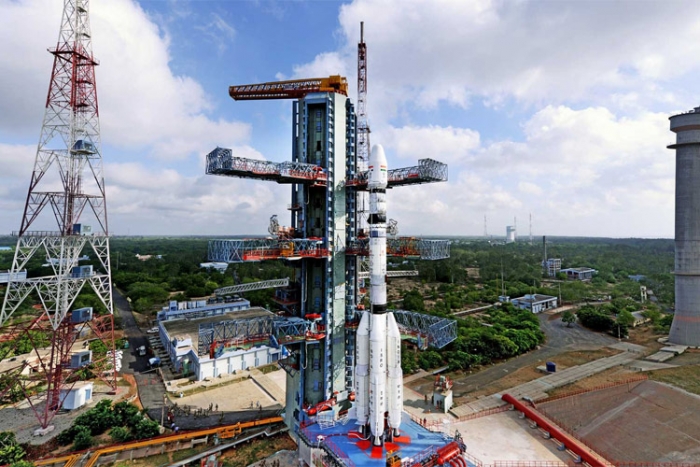 GSLV-D6 rocket carrying India's latest communication satellite GSAT-6, today, lifted off from Satish Dhawan Space Centre at the spaceport of Sriharikota in Andhra Pradesh.
GSAT-6 is India's 25th geostationary communication satellite built by ISRO and 12th in the GSAT series.
In a statement, ISRO said, GSAT-6 provides communication through five spot beams in S-band and a national beam in C-band for strategic users.
Another day & another phenomenal accomplishment by our scientists. Congratulations @isro for the successful launch of GSAT-6.

— Narendra Modi (@narendramodi) August 27, 2015
Watch launch video here:
This is the third time the indigenously developed Cryogenic Upper Stage (CUS) is being carried on-board during a GSLV flight.
GSLV-D6 flight is significant since it intends to continue the testing of CUS. GSLV is designed to inject 2 ton class of communication satellites into Geosynchronous Transfer Orbit (GTO).