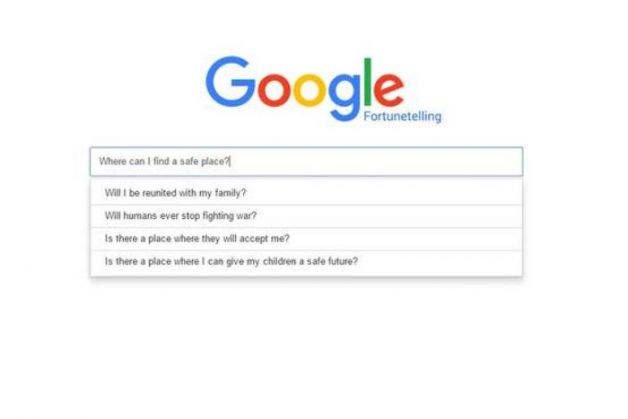 Is Google the answer to all your questions? If you think that's the case, then you should try out the new fortune-teller by Google, Google Fortunetelling. And if you want to get people to react to the news of thousands of refugees seeking sanctuary in Europe, just entice them with the same; Google Fortunetelling. This is betagoogle.com's latest approach.
The site identifies itself as a fake Google site. It sets itself up as a fortune-teller, promising to predict the users' future, if they type any question in the search bar.
After the question is asked by the user, the site loads a message saying, "Of course we can't predict your future! But 60 million refugees ask themselves every day if they have a future at all. So we used a fake Google-site to get your attention because apparently you were interested in your own future. Please take a moment to think of their future."
An image of a crystal ball appears and counts the number of people becoming new refugees and suggests users donate to the United Nations High Commissioner for Refugees.
The catch is that the site isn't affiliated in anyway with Google. The domain is registered to a party in Netherlands. The site simply matches the user with charity organisations where they can donate money.
On the other hand, the real Google website bore a more traditional approach. They added a banner to a number of their sites with a "donate" button directed towards four different charities. Google for its part, matched donations until it reached the goal of $11 million.