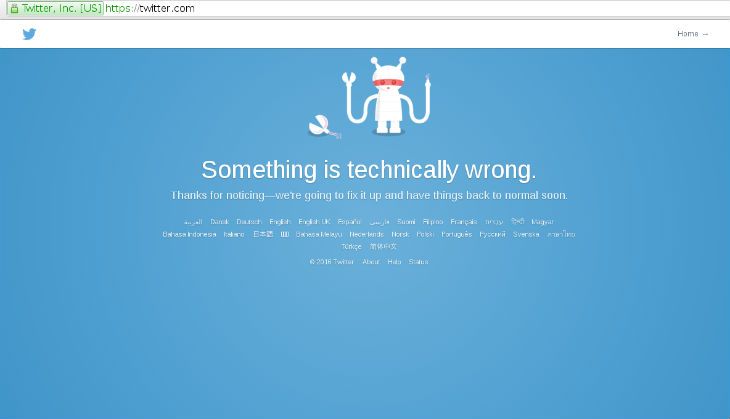 Twitter experienced a global outage on 14 April. The mobile and desktop version of the site remained momentarily unavailable for users.
While the exact duration of the outage has not been gauged, Twitter India was restored around 8:50AM (IST) - at least an hour after users first reported being unable to access it.
The error, which is reportedly "related to an internal code change" has resulted in the microblogging platform crashing several times in the last four months. 
Twitter was down for over eight hours in January this year - a result of an internal coding change. The message displayed on the main page to apologise for the 14 April error seems to hint that the coding change was to blame for the crash, once again.
The micro-blogging site, Twitter, has been struggling to impress investors.