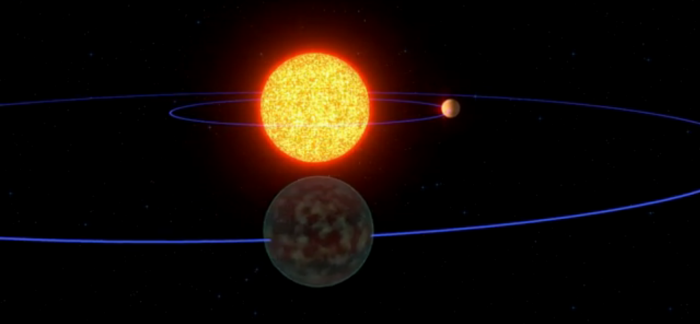 Martiza Soto, a Chillean astronomer, has discovered a new planet which is three times as large as the largest planet in our solar system -- Jupiter. The planet is located 290 million light years away from earth and is orbiting a giant red star bigger than sun.
Soto worked for eight months using two telescopes at La Silla observatory, 600 KM north of Santiago. She is a doctoral student at the University of Chile.
The planet, which is known as HD110014B, was discovered by Soto in November 2014. It is now published in a journal of the London Royal Astronomical Society.
The discovered planet's orbit around its star is almost equivalent to Venus's orbit around the sun, which is 60 per cent of the earth's orbit around the sun.
According to Soto, the giant red star is twice as big as sun and the discovery of planets orbiting is very rare.
Another planet orbiting the star was discovered in the past and Soto's discovery had added one more planet to that list.