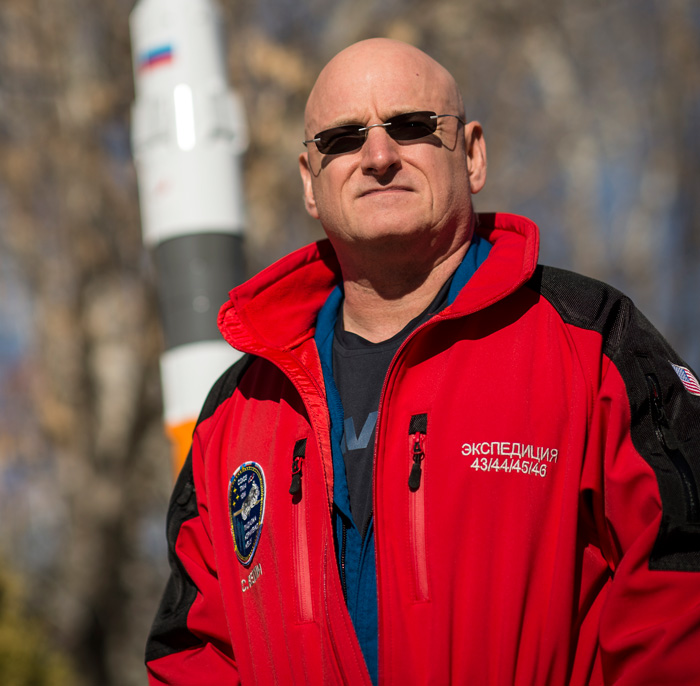 American astronaut Scott Kelly, commander of current Expedition 45 crew on the International Space Station (ISS), has broken the record for the longest-residing US astronaut on the orbiting laboratory.
Kelly began his 383rd day in space on 16 October. With this, he surpassed fellow American astronaut Mike Fincke's record of 382 cumulative days. The feat has come just before the 15th anniversary of continuous human presence on the ISS.
In 10 days, on 29 October, Kelly will break another record. He will be on his 216th consecutive day in the ISS, surpassing astronaut Michael Lopez-Alegria's record for the single-longest spaceflight by an American. Lopez-Algeria had spent 215 days in space as commander of the Expedition 14 crew nine years ago in 2006.
Kelly will return to Earth as per schedule on 3 March, 2016. By the end of his journey, he would have completed 522 days in space over the course of four missions.
Kelly hasn't broken the overall record though. That goes to Expedition 44 commander Gennady Padalka who broke the 10-year-old record for cumulative days in space back on 28 June of this year. The Russian completed 804 days in space and by the time he returned on 11 September, Padalka had spent 879 days in space.
"Kelly, Padalka and over 200 people who have visited the space station are contributing to the development of capabilities to enable a sustainable human presence in deep space," NASA said in a statement.
"A year really is a long time. a long time to never be able to go outside, or feel the Sun on your face, or to see your family through anything besides a computer screen. But a mission to Mars is even longer, and the work we're doing right now is a huge leap in reaching the goal of sending humans to walk on the Red planet." Scott Kelly stated on a blog entry posted to his Facebook page.
"The research we are doing 250 miles above Earth is the reason we're on this orbiting laboratory. We have over 400 different experiments going on over the course of the year I am here, many of them where I am the experiment. Scientists are observing the changes in my body over a year to learn how to live in space longer, all so we can venture further into space on a journey to Mars or other destinations."
The breaking of such records will hopefully help mission planners achieve a better understanding of how long-duration spaceflights affect the human mind
and body. Kelly, along with cosmonaut Mikhail Kornienko are participating in studies during their 342 days in space to provide new insights into how the human body adjusts to weightlessness, isolation, radiation, and stress on long-duration missions into the black.