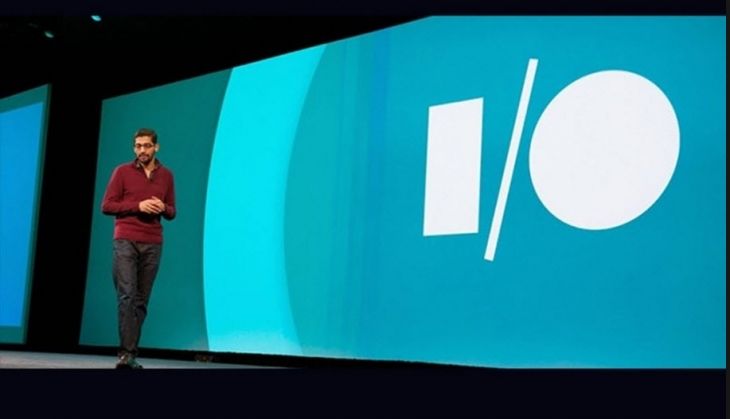 "Welcome to the stage, and welcome to the Shoreline. It feels nice here... and different!"
That's what Sundar Pichai said as he took the stage.
"This is our biggest event yet. We're livestreaming this to over 500,000 people in 103 countries around the world."
The CEO of Google Inc., Sundar Pichai spoke at length about how Google has actually taken over the world.
"We live in very exciting times; computing has had an amazing evolution. Google was founded 17 years ago - at the time, there were only 300 million people online. Today, there are over 3 billion people connected."
He added, "60% of our search queries today come from mobile. 20% of our queries are voice queries, and that number is growing. We're doing things today we never thought we could do. If you go into your Google Photos and type "Hugs", we actually find all of your photos of people hugging."
Addressing the audience, Pichai said, "10 years ago, we could do machine translation in two languages. Today, we translate 143 billion words per day. "
And here comes the big announcement!
"Leveraging our state of the art capabilities, we want to make the next step in being more assistive to our users. Today, we want to announce the Google Assistant."
"We want to have an ongoing, two-way conversation with our users. As I mentioned earlier, 20% of our queries are voice queries. We've started becoming truly conversational because of our strengths in language processing."
Although, it is not yet clear what wonders Google Assistant can do, it remains to be seen how it is different from Google Now and Android's voice query functionality.
Google Assistant is (sort of) making Google's voice engine more conversational and engaging. You can say 'What's playing tonight?' and get a list of movies.
Say hi to Google Home
Google Home is a voice activated home product which allows users to get answers from Google, stream music and manage daily tasks.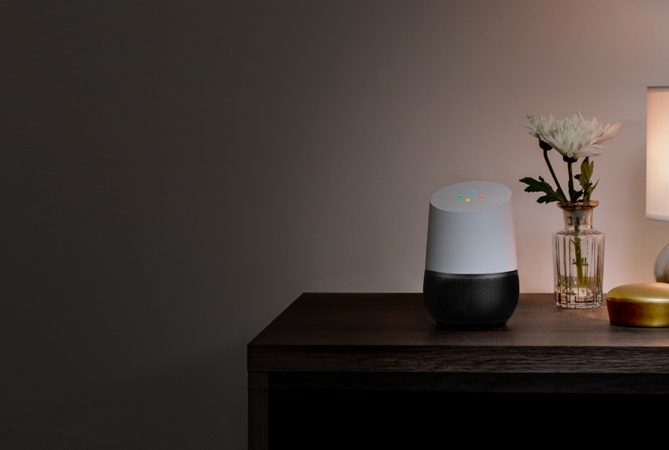 The device will be available later this year. Mario Queiroz took the stage to talk more about Home. "Google Home ... is powered by more than 10 years of innovation in natural language processing. We set out to design a beautiful and inviting device, and it fits naturally into any home."
Google Home has a built in speaker, and can stream music from the web or your Android/iOS device with Chromecast support. It can also hook into other Google Home/Chromecast devices with multi-room support, so you can say something like 'Play TwoChainz in the living room'. It's like we are stepping into a whole new gadget controlled world.
You can do multiple things like - book a car, order dinner, send flowers to friends. Not just this you can also ask Google anything that you'd expect Google to know about: weather, movie times, and stuff from Wikipedia as well.
Google Allo is the new Facebook Messenger rival
Google also unveiled Allo, a new messaging app. Google Allo is smart and gets expressive over time. Google Assistant is built right into the messaging app and over time, you can let bots do all the talking.
Allo allows users to draw on photos while texting, a smart feature and something unique. Also, the 'smart reply' features detects what you are talking about and suggests replies. For instance, 'Dinner tonight?' It might show up 'I'm in' or 'I'm busy' for you to choose (our lives were never this easy).
Duo is here
Google launched an end-to-end calling app called Duo.
Duo is end-to-end encrypted, and works on iOS/Android. Google says it makes the calling experience "magical".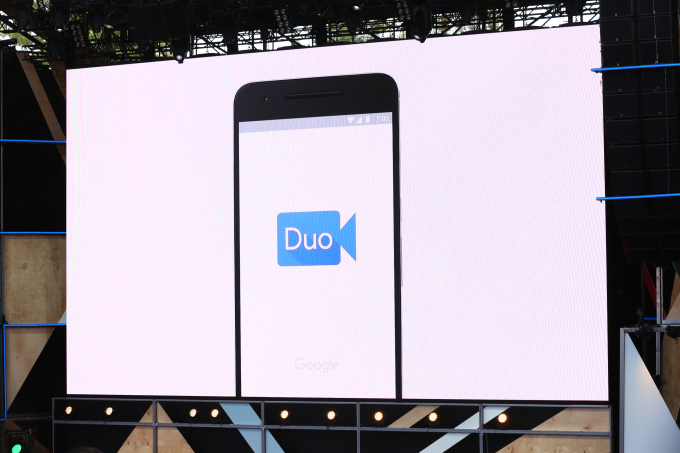 Duo's flagship feature is "Knock Knock". It shows the stream from the other person before the call even begins. Definitely, it makes the calls feel spontaneous and natural.
Android N
Android N is the latest version of Google's mobile operating system. So far, Google has named versions of Android OS on famous desserts, for instance, Android KitKat, Lollipop, Marshmallow and more. For Android N, Google said that it will ask public for suggestions what N should stand for.
Android N supports Vulkan, a graphic API by Google, file-based encryption, auto updates and Safety Net, a feature that will automatically block an app if it acts up, no matter from where it was installed.