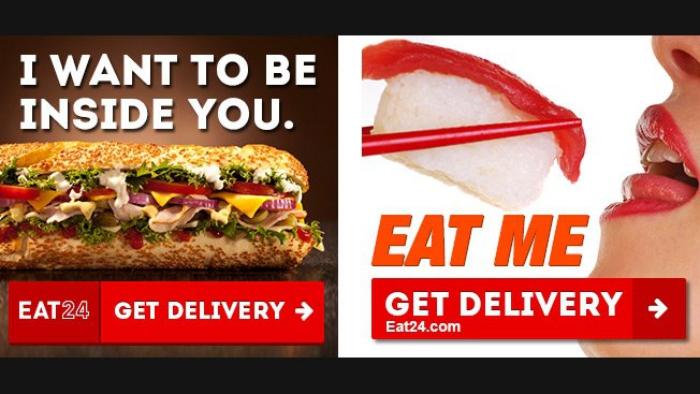 Playing with advertising mechanism could be a tricky job, but if you do it like Zomato, you do it right.
Restaurant search and delivery service, Zomato, founded in 2008, has taken to popular porn sites to advertise. So now, nothing is keeping you away from your late-night snack, after your late-night session!
Why it is the best idea ever
To tap in to the late-night delivery service space, Zomato has taken a rather innovative medium. Platforms like Adwords, Facebook and Twitter for ad campaigns are quite expensive. "The alternative seemed almost obvious when someone said 'Hey we should try advertising on porn sites', and then justified it with 'look, people watch porn, and people get hungry, so stop judging me", reads the company blog, which is written by Pramod Rao, the senior vice president, Growth, Zomato.
India ranks #5 in terms of the number of daily visitors to Pornhub (the world's biggest porn site network).
Outside of Google, Facebook, Yahoo, and e-commerce sites, Xvideos is one of India's top visited sites.
The average time spent on the site by Indians is ~8 minutes (yes, really, just 8 minutes #quickgunmurugan)
How was it done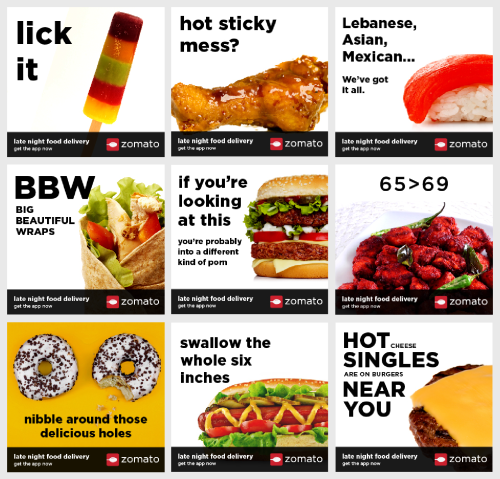 "We got down to work in two teams - one would set up our accounts on Traffic Junky and Traffic Factory (the ad networks serving the top porn sites), while our creative team did all the hard work of making our display ads (cue hushed voices, sniggering, many high-fives, and some jokes too naughty to publish)," reads the blog.
The most innovative ads ever
When advertising on porn sites comes to mind, people often think of something extremely suggestive or vulgar. However, this is not the case with Zomato. With smart wordplay, Zomato plays it safe and suggestive, simultaneously..
Zomato says that creating ads was the easiest part for them as they were creating something which did not look like other ads, mostly because other ads on porn sites are for more porn.
"We ran these ads on desktop and mobile sites, between 11 pm and 4 am - when late-night delivery restaurants are at their busiest (we have a fair idea what people who order food that late at night have been doing to work up an appetite)," the Zomato blog added.
Why porn sites
Zomato says that advertising on the Internet's naughtiest pages yielded really good results. Advertising on porn sites costs very little money and is significantly cheaper than other platforms.

According to Zomato, these are the results:
People in Delhi NCR clicked on these banners the most on desktops, at an average click-through rate (CTR) of 0.12% while Bangalore came (*teehee*) a close second with an average CTR of 0.11%. The campaign average CTR so far is at 0.22%.
At a more granular level, the highest number of clicks in Delhi came from around the Hauz Khas area. We can't say for sure why that happened, but IIT-Delhi is in the area, so.
In Bangalore, Koramangala was hands down the naughtiest part of town, while in Mumbai, Powai gets down and dirty the most.
The BBW/Big Beautiful Wraps ad was our best performing desktop ad (no surprises there); the "Hot Sticky Mess" and "Hot Singles" ads also did really well.
Now, what would you go for - Sunny Leone or a Big Beautiful Wrap instead?